Explore the Exquisite World of Guangzhou Breakfast-Dim Sum
Friday, November 3, 2023
Dim Sum is a traditional Chinese cuisine that consists of a wide variety of small dishes served in bamboo steamers or on small plates. These bite-sized portions are often enjoyed with a group of family or friends, making it a social and communal dining experience. The menu typically includes a diverse range of items, such as dumplings, buns, rolls, and desserts. Some popular dim sum dishes are shrimp dumplings, pork dumplings, BBQ pork buns, and egg tarts. Dim Sum is commonly served during brunch or lunchtime in Chinese teahouses or restaurants. The dishes are freshly made and brought around on trolleys, allowing diners to choose their favorites as they pass by their tables.
Some key words you will see when eating Dim Sum:
Dim Sum-点心(Diǎn xīn)
Dumplings-饺子(Jiǎo zi)
Buns-包子(Bāo zi)
Desserts-甜点(Tián diǎn)
Egg Tarts-蛋挞(Dàn tà)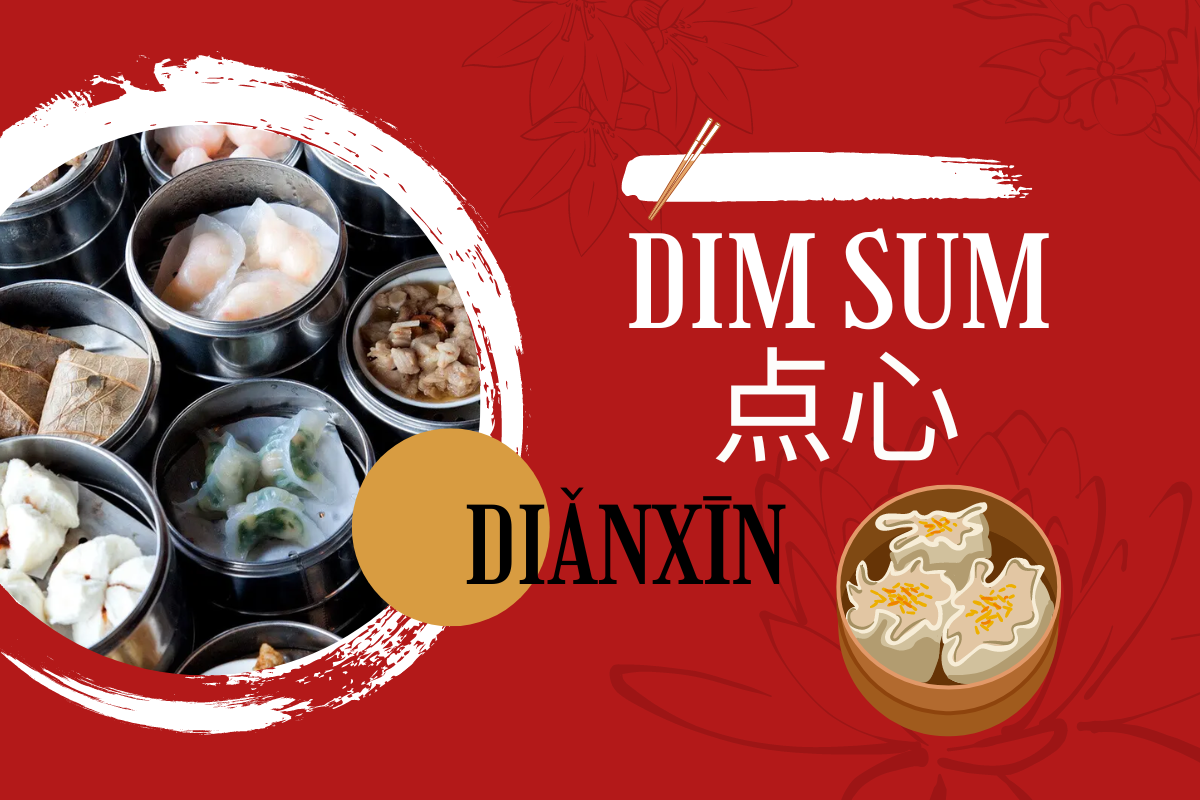 Dim Sum is not just about the food, it's also a cultural experience. Families and friends come together to bond over these delicious morsels. In traditional Dim Sum restaurants, servers push carts filled with various dishes, and diners can choose their favorites as they pass by.
Key Sentences:
Let's go to the Chinese restaurant and enjoy some delicious dim sum.
我们去中餐馆,品尝美味的点心吧!


Wǒmen qùZhōng cānguǎn,pǐncháng měiwèi de diǎnxīn ba!

My favorite dim sum dish is the steamed shrimp dumplings.
我最喜欢的点心是蒸虾饺。


Wǒzuìxǐhuān de diǎnxīn shìzhēng xiājiǎo.

Dim sum is a popular brunch option in many cities around the world.
点心是世界许多城市受欢迎的早午餐选择。


Diǎnxīn shìshìjièxǔduōchéngshìshòu huānyíng de zǎowǔcān xuǎnzé.
Each region in China and even across the world may have its own unique Dim Sum specialties, making it a versatile and cherished culinary art. So, next time when you enjoy Dim Sum, remember that it's not just about satisfying your taste buds but also about embracing the rich history and culture behind this beloved Chinese tradition!
Sign up for a free trial now!