Chinese Lessons for Adults
This program is designed for adult learners who want to study Mandarin Chinese in an efficient way. In addition to language skills, you may also learn whatever you want, like doing business in China, travelling to China, Chinese culture, etc, to meet the needs of different learners.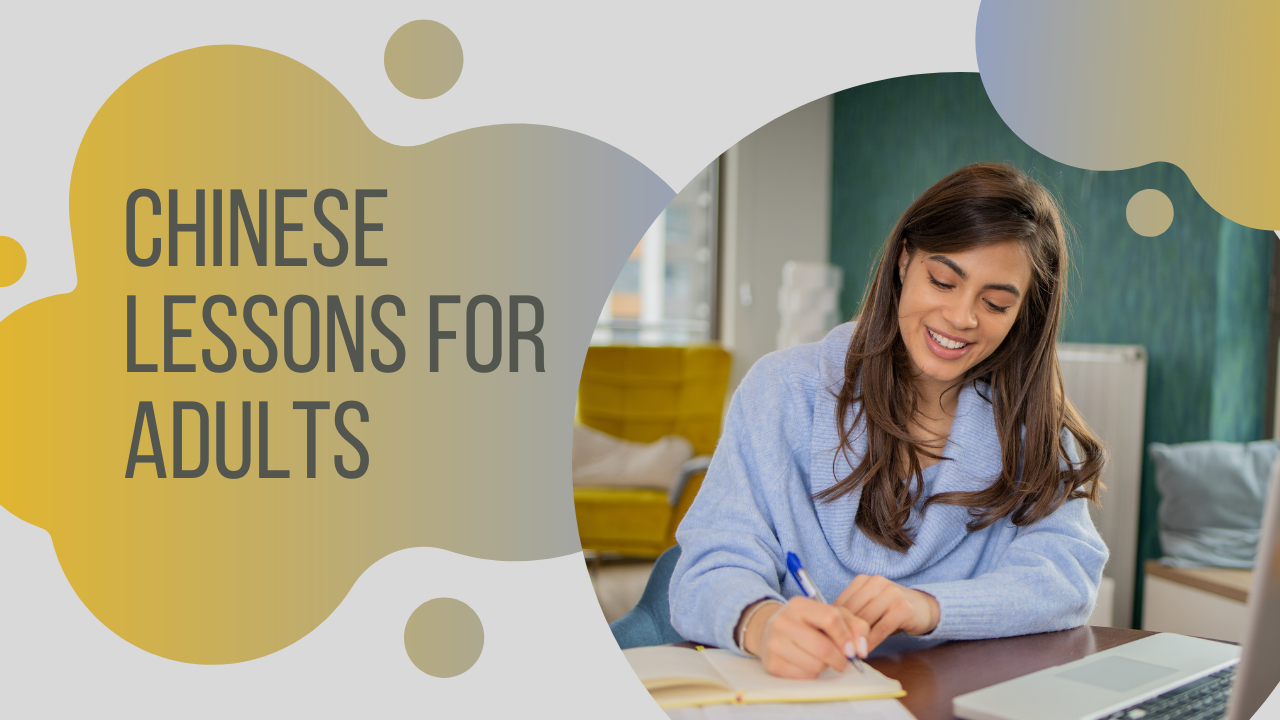 Specifically, the Course Covers the Following Aspects:
Language proficiency: Comprehensively enhances learners' Chinese language skills through various methods, including listening, speaking, reading, and writing while emphasizing the cultivation of oral communication and practical application abilities.
General Chinese: Provides learners with comprehensive coverage of basic Chinese knowledge. The course aims to help learners master Chinese phonetics, vocabulary, and grammar, and be able to communicate in listening, speaking, reading, and writing. At the same time, the course also covers knowledge related to Chinese culture, travel, history, and social life, etc.
Business Chinese: Business Chinese: Introduces knowledge about Chinese business culture, etiquette, commercial negotiations, contract signing and other related topics, to help learners better understand and adapt to the Chinese business environment.
Exam Prep: Our Test Prep Courses are specifically designed for learners who intend to take exams such as HSK, HSKK, BCT, ect. Our courses aim to provide students with various opportunities to further improve their proficiency in listening, speaking, reading, and writing skills, enabling them to be fully prepared for the exam. Our experienced teachers will select appropriate exam-related materials based on your specific needs and level, ensuring that you receive personalized instruction tailored to your individual strengths and weaknesses. We offer a comprehensive curriculum that covers all of the necessary aspects of the exam, from vocabulary and grammar to test-taking strategies and time management techniques. In addition, our courses also focus on teaching cultural knowledge and etiquette related to the exam, helping students to better understand the context and meaning behind certain phrases and expressions. By following our carefully crafted curriculum, we guarantee that you will be fully equipped with the necessary skills and knowledge to achieve the best possible test score.
Tailor-made Chinese: It is a type of personalized and customized Chinese language teaching service that is designed to meet the specific needs and levels of individual learners. It aims to provide students with learning content and teaching methods that are tailored to their specific circumstances, in order to help them learn Chinese more effectively and improve their learning outcomes and interest, including Customized Chinese Classes for Adults, Chinese Lessons for Dating, Chinese Culture Lessons, Learn Chinese through Songs, etc.
Our Online Adult Chinese Lessons Provide the Following Customized Services:
1-to-1 Online Live Lessons: Our Chinese language courses are all one-on-one online real-time lessons, ensuring that students can have effective interaction and communication with their teachers and take classes at their convenient time.
Native Chinese Teachers: Our teachers are professional and experienced Chinese teaching experts who master multiple languages. They have rich teaching experience and knowledge. Through strict assessment and training, they can provide authentic pronunciation, authentic language usage, and cultural background knowledge to help students better understand and master Chinese.
Customized: Our courses are tailored to the needs and level of the students. We assess students' language proficiency and learning goals and design and provide learning content and teaching methods that suit their actual situations to help them learn Chinese more effectively.
Flexible: We value students' time and personal needs very much, so our courses are highly flexible. Students can arrange class time according to their own schedules and progress and can make specific teaching demands and learning priorities to their teachers.
Interactive Teaching: Our courses emphasize interactive teaching. In the classroom, teachers will have real-time communication and exchanges with students. Through discussion, role-playing, practice, etc, students can better grasp Chinese listening, speaking, reading, and writing skills.
Multimedia Learning Resources: We provide a variety of teaching resources, including textbooks, audio and video materials, interactive online exercises, and personalized learning plans to enrich the learning experience and make it more engaging and effective.
Tailored Curriculum: We develop personalized teaching plans based on each student's proficiency level, needs, and interests to help them achieve their learning goals in the shortest possible time. Additionally, we offer tailored textbooks and courses designed specifically for students from different countries and regions.
Adults Chinese Lessons
Sign up for a free trial now!
Sign up for a free trial now!