Chinese Culture Lessons
China has the largest population on Earth. It is a country with long history and rich culture. China has become a source of interest and intrigue for natives and foreigners to this Asian country for centuries. Chinese Culture Lessons plan highlight key aspects of Chinese culture and tradition. In this course, you will have the opportunity to delve into the rich and unique culture of China. Through a series of engaging and captivating classes, we will take you on a journey to explore fascinating topics such as traditional Chinese festivals, customs, delectable Chinese cuisine, martial arts, and traditional art performances, etc. Whether you are a beginner or already have some foundation in the Chinese language, our course is suitable for you. In a friendly and interactive learning environment, you will gain a profound understanding of Chinese culture through interesting explanations, interactive games, and multimedia materials. Join us as we embark on an exploration of the profound and diverse civilization of ancient China!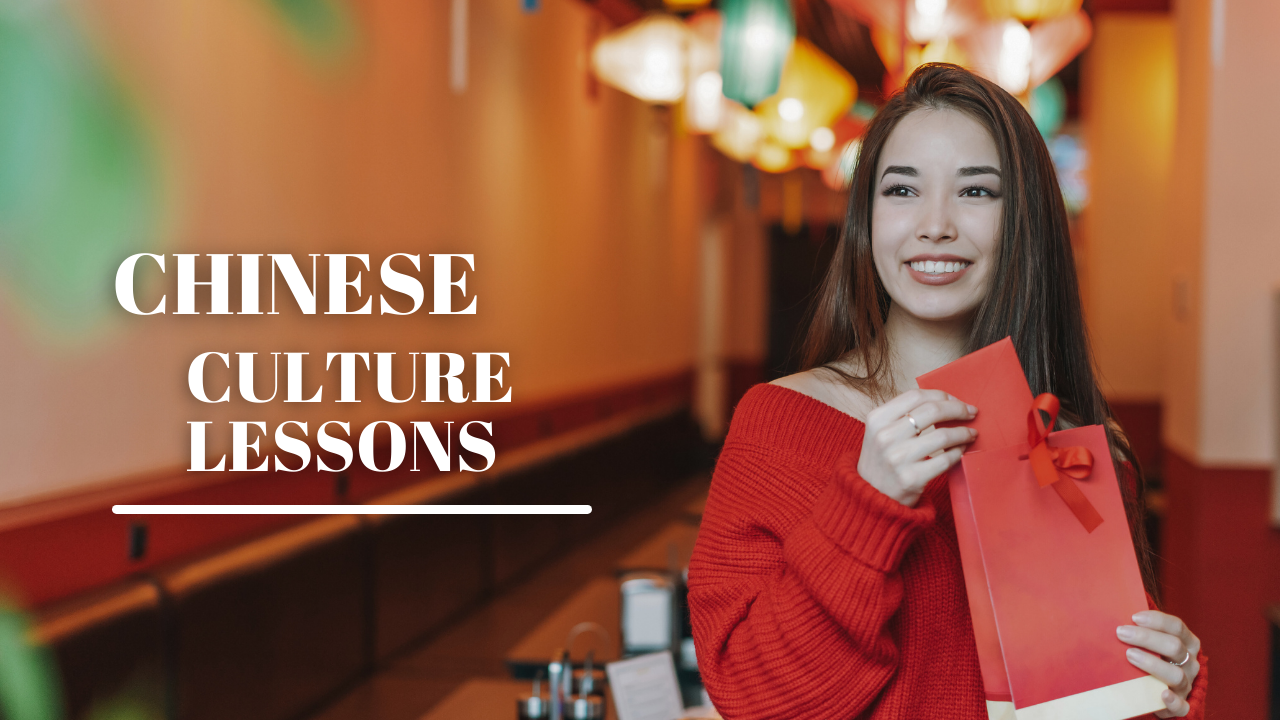 Chinese Culture Courses are Divided into Three Levels
Beginner, intermediate, and advanced, to cater to the varying learning needs and abilities of our students. The specific levels are as follows:
Beginner Level of Chinese Culture Lessons
Designed for students with an interest in Chinese culture but no prior knowledge of the language. In this level, we will introduce traditional Chinese festivals such as the Spring Festival, Mid-Autumn Festival, and Lantern Festival through vivid and captivating stories and traditional folk art displays. You will also learn about the cultural significance behind popular Chinese dishes like dumplings and tangyuan. Additionally, we will organize enjoyable role-playing activities to allow you to experience Chinese etiquette and cultural customs in authentic scenarios. Students will learn simple Chinese vocabulary and deepen their understanding of Chinese culture through role-playing and games.
Intermediate Level of Chinese Culture Lessons
Suitable for students with some foundational knowledge of the Chinese language and the ability to engage in basic daily conversations. In this level, students will delve deeper into Chinese history and cultural traditions, such as the Forbidden City and the Great Wall, enabling them to experience China's rich historical heritage firsthand. They will also have the opportunity to appreciate and participate in Chinese music and dance art forms such as Peking Opera and Chinese ethnic dance. Students will learn more Chinese vocabulary and commonly used expressions while improving their language skills and cultural comprehension through reading articles and engaging in discussions.
Advanced Level of Chinese Culture Lessons
Designed for students who possess fluent communication skills and the ability to engage in in-depth discussions and analysis. In this level, we will conduct in-depth studies on various aspects of Chinese literature, films, and music, and explore contemporary Chinese social phenomena and cultural transformations. Activities such as Chinese film appreciation sessions and literary reading clubs will allow students to intimately engage with contemporary Chinese cultural creations and delve into the development of Chinese contemporary art and popular culture. Students will enhance their language proficiency and cultural literacy through reading, writing, and public speaking.
With such categorization, we can provide targeted teaching based on the individual needs and abilities of our students, igniting their strong interest in Chinese culture. Every student will be able to make progress within a challenging, yet not overly difficult, learning environment, allowing them to fully experience the enchanting charm of Chinese culture during their learning journey.
Selected topics:
| | | |
| --- | --- | --- |
| Chinese different kinds of festivals | Chinese Customs and Traditions | Greetings-the Chinese way |
| Chinese tea Culture | Chinese Cuisine | Chinese Martial Arts |
| Taboos for Chinese number | Chinese History | Traditional Art Performances |
| Table manners | Famous Historical Sites in China | Chinese Painting and Calligraphy |
| Showing courtesy | Chinese Folklore and Mythology | Traditional Chinese Clothing |
| Form of address | Chinese Opera | Chinese Symbols and Mascots |
| Ancient Chinese Architecture | Traditional Chinese Wedding Customs | Traditional Chinese Crafts |
| Ethnic Cultures and Minority Groups in China | Religion and Beliefs in China | Traditional Chinese Medicine |
Sign up for a free trial now!
Sign up for a free trial now!