Crispy Delights: Unraveling the Magic of Spring Rolls!
Friday, July 21, 2023
Do you have any plans to travel to China? If so, then I recommend you a food that may often be forgotten but is particularly delicious, and that is spring rolls.
Spring rolls are a popular Chinese dish enjoyed worldwide.They are a type of light, crispy, and savory pastry, typically filled with a combination of vegetables, meat, or seafood. The fillings can vary depending on regional preferences and individual tastes, but common ingredients include cabbage, carrots, mushrooms, bean sprouts, and sometimes shrimp or shredded chicken. The spring roll wrappers are made from thin sheets of dough,usually made from wheat or rice flour, and they have a delicate texture when fried or baked. Once filled, the rolls are rolled tightly and then either deep-fried until golden and crunchy or lightly brushed with oil and baked until crispy. Spring rolls are often served as an appetizer or snack and can be accompanied by dipping sauces like sweet and sour, plum sauce, or soy sauce with chili. They are a delightful addition to any Asian-inspired meal or a tasty treat to enjoy on their own.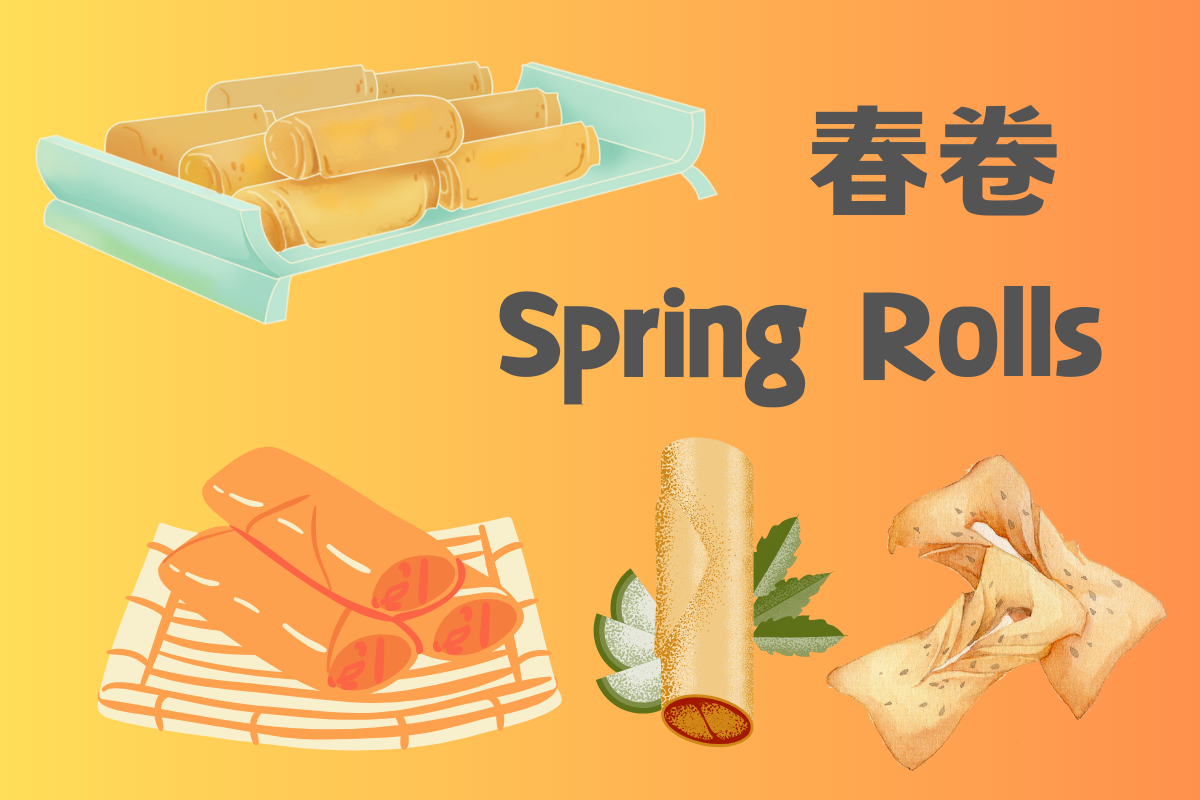 Little tips about spring rolls:
The name"Chūnjuǎn"originates from a traditional Chinese custom of consuming these rolled delicacies during the spring season to celebrate new beginnings and the renewal of life.
Did you know that spring rolls are not actually fried in spring? The name"spring roll"(chūnjuǎn) comes from the Chinese word"春"(chūn), which means spring. However, they can be enjoyed all year round and are popular worldwide.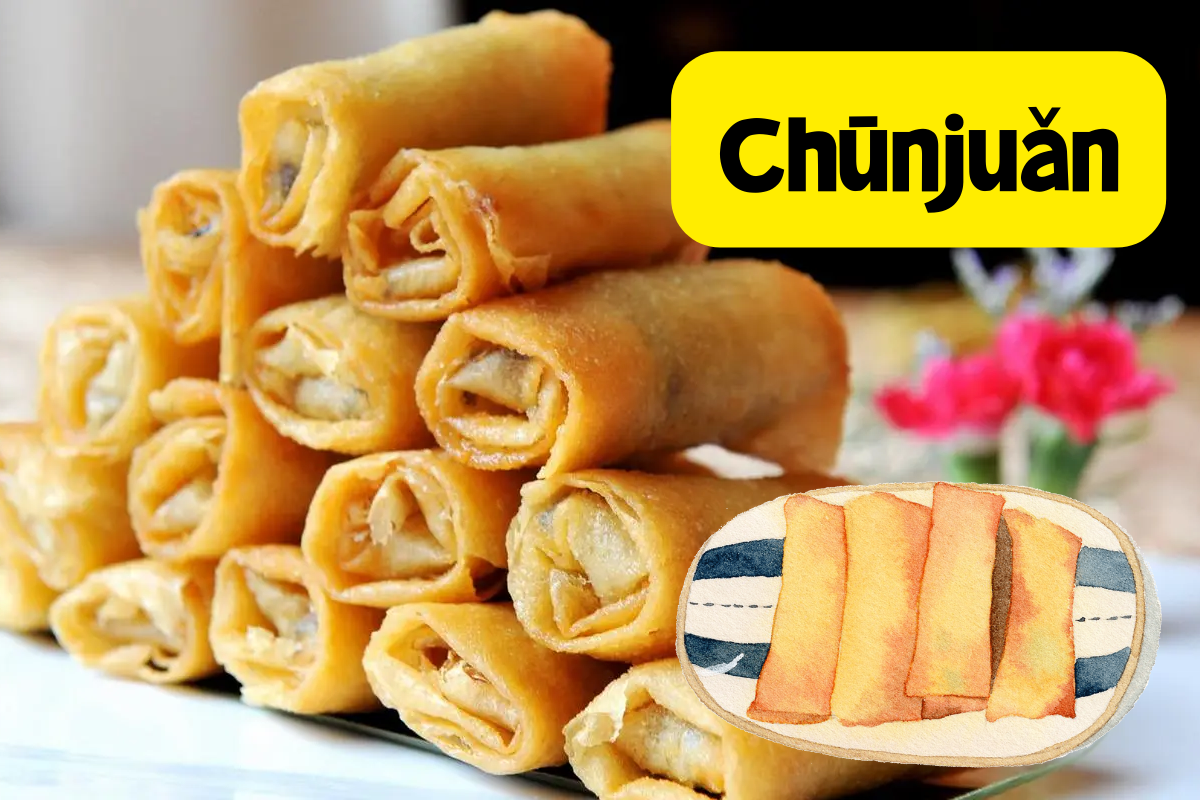 Key Words:
Chūn juǎn
春 卷 Spring Rolls
I had delicious spring rolls for dinner tonight.
今天晚餐我吃了美味的春卷。
Jīntiān wǎncān wǒchīle měiwèi de chūnjuǎn.
Mom made a lot of spring rolls,and our family enjoyed them together.
妈妈包了很多春卷,我们一家人一起品尝。
Māmābāo le hěnduōchūnjuǎn,wǒmen yījiārén yīqǐpǐncháng.
In China, spring rolls are one of the traditional festival delicacies.
在中国,春卷是传统的节日美食之一。
Zài Zhōngguó,chūnjuǎn shìchuántǒng de jiérìměishízhīyī.
I like vegetable spring rolls because they are both fragrant and healthy.
我喜欢蔬菜春卷,因为它们又香又健康。
Wǒxǐhuān shūcài chūnjuǎn,yīnwèi tāmen yòu xiāng yòu jiànkāng.
Sign up for a free trial now!