The Forbidden City: Royal Treasure of Chinese Civilization
Tuesday, August 8, 2023
The Forbidden City, also known as the Palace Museum, is a magnificent palace complex situated in the heart of Beijing, China. It served as the imperial palace during the Ming and Qing dynasties and stands as one of China's most significant ancient architectural treasures. Built during the Yongle era of the Ming dynasty, it covers an area of over 180 hectares and remains one of the world's largest and best-preserved ancient palace complexes.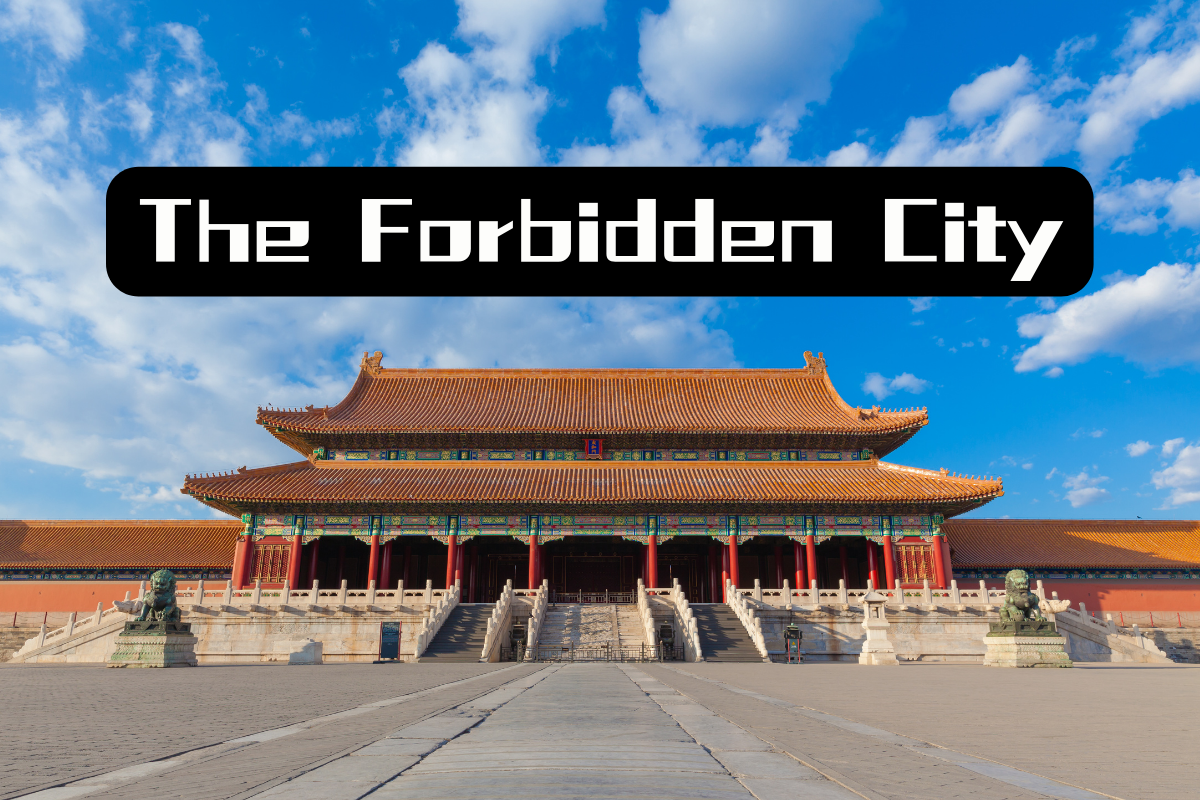 History and Culture
Constructed during the Yongle era of the Ming dynasty, the Forbidden City witnessed the glorious history of 24 emperors from the Ming and Qing dynasties. As a representative of ancient Chinese imperial palaces, the Forbidden City bears witness to the splendor and changes of China's feudal imperial system. It served not only as the political center but also as a venue for significant ceremonies, celebrations, and cultural activities. The grandeur of its architecture and its rich cultural significance attract visitors from around the world.
The Pronunciation of "故宫" (Gù Gōng)
To pronounce "故宫" correctly, follow these steps:
故 (Gù): Pronounce the "g" sound, similar to "go," and add the "u" sound with a slight "oo" at the end, as in "gooh."
宫 (Gōng): Pronounce the "g" sound, as in "go," and add the "ong" sound, similar to "ong" in "song."
Local Delicacies
When visiting the Forbidden City, don't miss the opportunity to savor delicious local delicacies. Beijing's renowned cuisine offers delightful dishes such as 北京烤鸭 (Běijīng Kǎoyā)Peking Roast Duck , a succulent dish with crispy skin and tender meat, and Zhajiangmian (炸酱面), a savory noodle dish with minced meat sauce.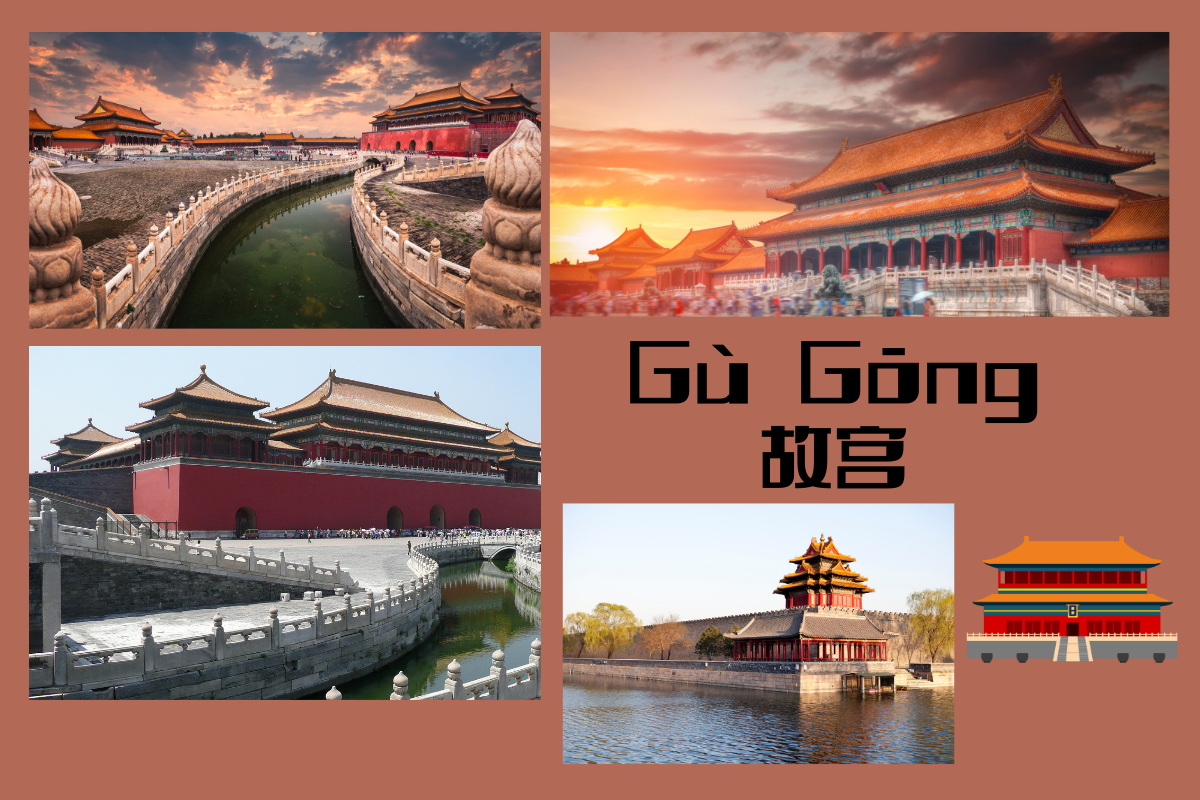 The Forbidden City is a UNESCO World Heritage Site, showcasing remarkable Chinese palatial art.
故宫是联合国教科文组织世界遗产,展示了中国杰出的宫殿艺术。
Gù Gōng shì liánhéguó jiàokēwén zǔzhī shìjiè yíchǎn, zhǎnshìle Zhōngguó jiéchū de gōngdiàn yìshù.
I am excited to explore the historical significance of the Forbidden City during my trip to Beijing.
我很兴奋地期待在北京之行中探索故宫的历史意义。
Wǒ hěn xīngfèn de qídài zài Běijīng zhī xíng zhōng tànsuǒ Gù Gōng de lìshǐ yìyì.
The Forbidden City's architecture and cultural traditions are an integral part of China's rich heritage.
故宫的建筑和文化传统是中国丰富遗产的重要组成部分。
Gù Gōng de jiànzhù hé wénhuà chuántǒng shì Zhōngguó fēngfù yíchǎn de zhòngyào zǔchéng bùfen.
Sign up for a free trial now!