Chinese Food That Makes You Drool-Peking Duck (Běi jīng kǎo yā)
Thursday, July 13, 2023
Peking Duck is a traditional Beijing cuisine that is known for its crispy skin, tender meat, and rich flavors. It has become a symbol of Chinese culinary excellence and is enjoyed by people around the world.
The ducks used to prepare Beijing Roast Duck is of the highest quality. Its meat is fatty but not greasy, most ideal for cooking roast duck.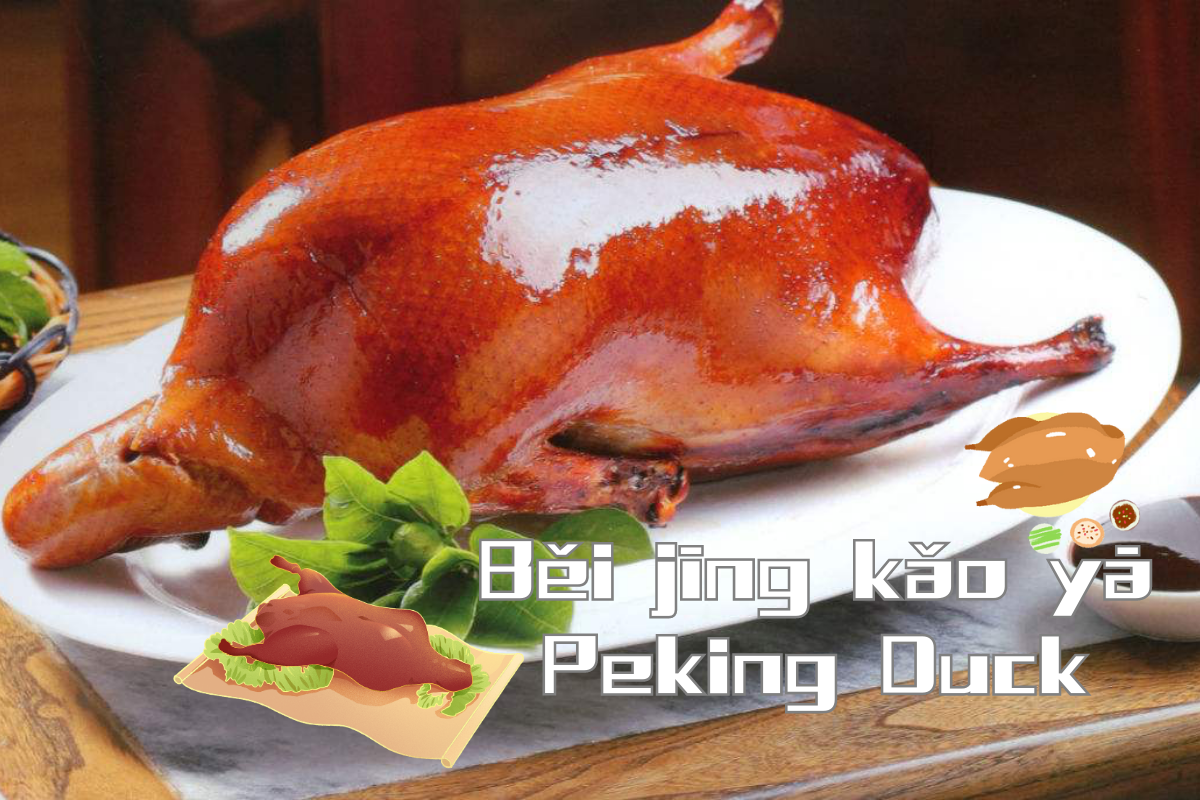 The serving of roast duck has some special procedures. You do not cut it and eat it directly. You slice it into smaller and thinner pieces. Strictly speaking, you must slice the whole duck into108 pieces. Every piece should have both skin and meat. When eating, you take several pieces of the duck, dip them into sweet bean sauce and put them on a steamed pancake, together with some spring onions.Then you roll the steamed pancake and eat it with your hands.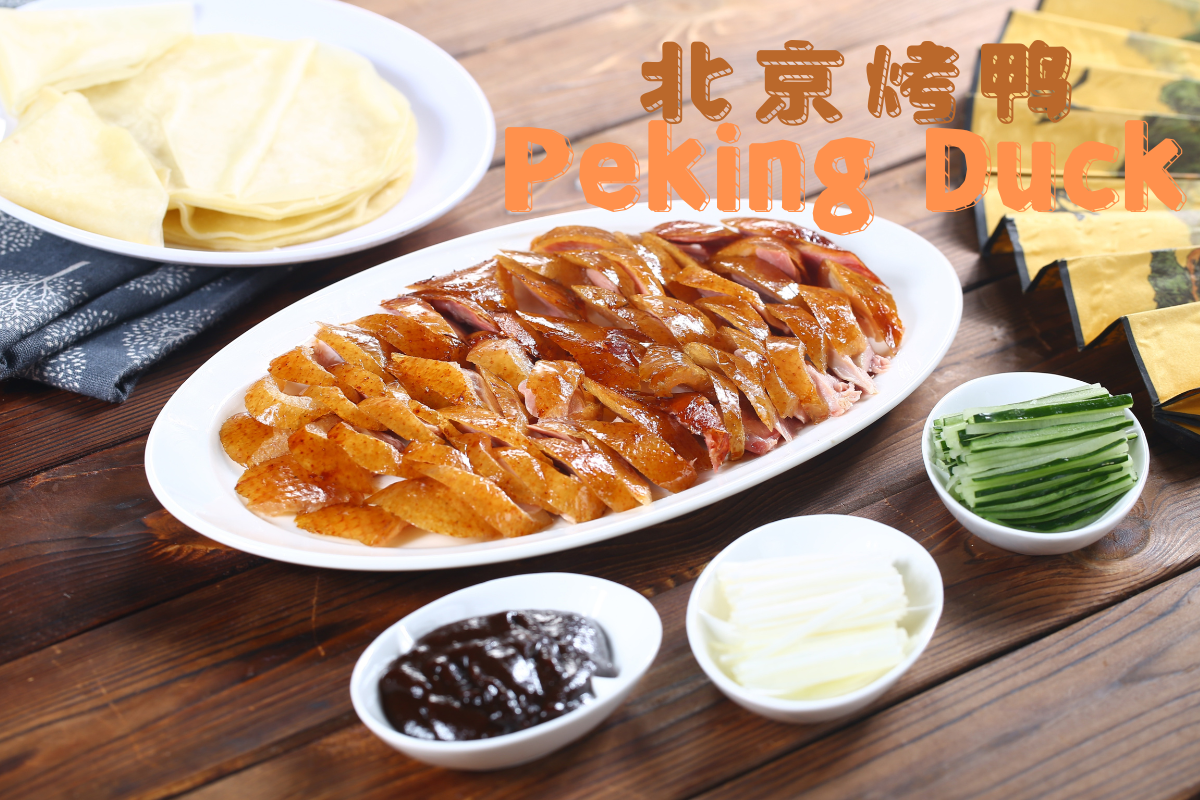 It is not known when the catch phrase such as "The feeling that the visit is not complete if you don't go to the Great Wall, you will feel regret if you don't eat roast duck when coming to Beijing."
Key Words:
běi jīnɡ kǎo yā
北 京 烤 鸭 Peking Duck
Excuse me, could we have one Peking Duck, please?
请问,我们可以要一只北京烤鸭吗?
Qǐng wèn, wǒmen kěyǐ yào yī zhī Běijīng kǎoyā ma?
To enjoy Peking Duck, wrap a slice of duck, some cucumber, and spring onion in a pancake
吃北京烤鸭的时候,用饼包卷一片鸭,一些黄瓜和葱丝。
Chī Běijīng kǎoyā de shíhou, yòng bǐngbǎo juǎn yī piàn yā, yīxiē huángguā hé cōngcí.
I would like to try Peking Duck.
我想尝尝北京烤鸭。
Wǒ xiǎng cháng cháng Běijīng kǎoyā
bú dào chánɡ chénɡ fēi hǎo hàn
不 到 长 城 非 好 汉 He who doesn't reach the Great Wall is not a true man.
Climbing the Great Wall may be hard, gave me a beautiful feeling to conquer difficulties, let me understand this "less than the Great Wall of non-hero" actually means!
爬长城虽然辛苦,却给了我征服困难后的美好感觉,让我悟出了"不到长城非好汉"的真谛!
pá chánɡ chénɡ suī rán xīn kǔ, què ɡěi le wǒ zhēnɡ fú kùn nɑn hòu de méi háo ɡǎn jué, rànɡ wǒ wù chū le "bú dào chánɡ chénɡ fēi hǎo hàn" de zhēn dì!
Sign up for a free trial now!