Full Moon Delights: Exploring the Flavors of Mooncakes
Friday, September 29, 2023
Mooncakes, known as "月饼" (yuè bǐng) in Chinese, are traditional Chinese pastries that are enjoyed during the Mid-Autumn Festival.
Mooncakes are round or square-shaped pastries with a rich and dense filling, usually made from 莲蓉 (lián róng) lotus seed paste, 红豆沙 (hóng dòu shā) red bean paste, or mixed nuts. The fillings can also include 咸蛋 (xián dàn) salted egg yolks that symbolize the full moon. The outer crust of the mooncake is typically made from a tender and slightly sweet dough.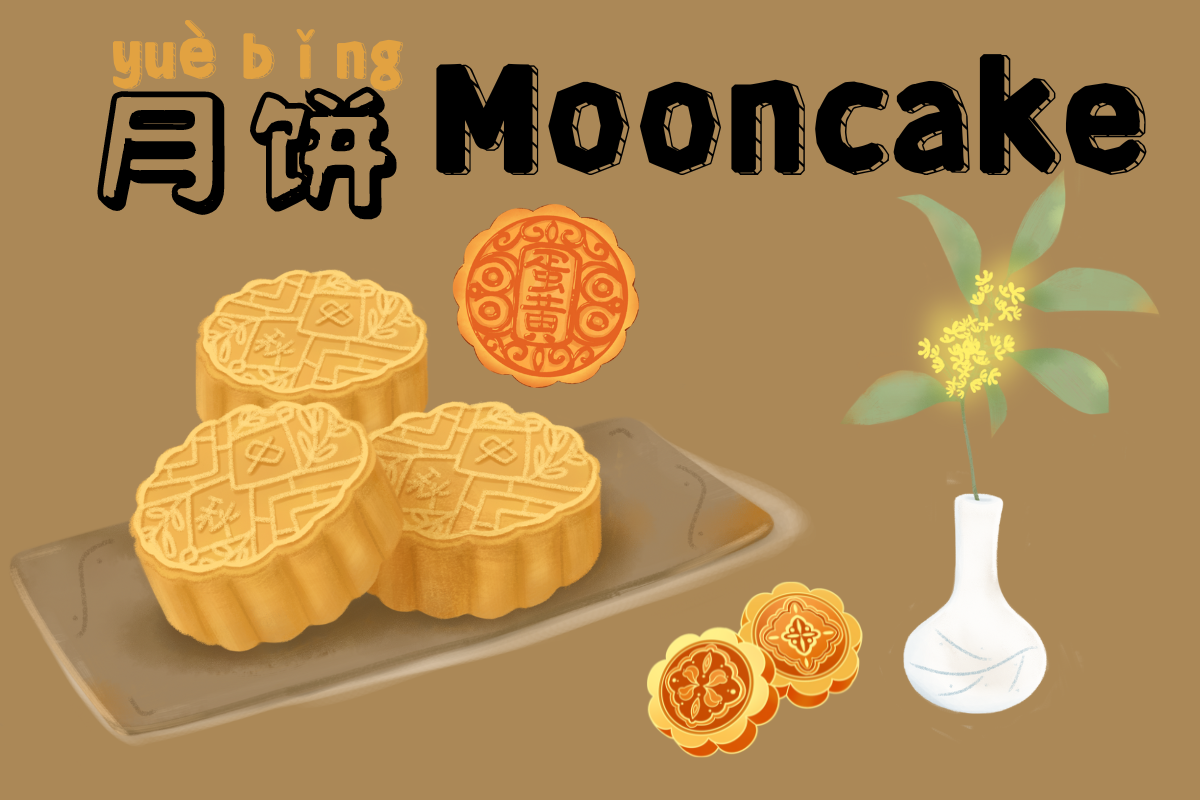 Interesting Fact: Why Five-Nut Mooncakes Aren't Popular in China?
In China, mooncakes come in a variety of flavors, but one type that is less popular is the Five-Nut Mooncake, known as "伍仁月饼" (wǔ rén yuè bǐng) in Chinese.
The Five-Nut Mooncake is made with a filling that includes a mix of five nuts, 核桃仁 (hé táo rén) such as walnuts, 杏仁 (xìng rén) almonds , peanuts (huā shēng) 花生, 芝麻籽 (zhī ma zi) sesame seeds, and 瓜子 (guā zi) melon seeds. It sounds like a delightful combination, right? However, it's interesting to note that this particular mooncake flavor isn't as popular among the Chinese population.
Key Sentences:
During the Mid-Autumn Festival,my family gathered together to enjoy mooncakes and appreciate the full moon.
在中秋节期间,我的家人聚在一起品尝月饼并赏月。
Zài zhōngqiūjiéqíjiān,wǒde jiārén jùzài yīqǐpǐncháng yuèbǐng bìng shǎng yuè.
I received a box of delicious lotus seed paste mooncakes as a gift from my friend.
我收到了一盒美味的莲蓉月饼,是朋友送的礼物。
Wǒshōudàole yīhéměiwèi de liánróng yuèbǐng,shìpéngyǒu sòng de lǐwù.
Today is Mid-Autumn Festival. Did you eat moon cakes? Which flavor of moon cake do you like?
Sign up for a free trial now!