Captivating Qipao: Unveiling the Elegance of Suzhou
Thursday, July 20, 2023
Suzhou is located in the south of Jiangsu Province, to the west of Shanghai. It boasts a stunning feature where 42% of its area is covered by water, earning it the reputation of "Venice in the East". With mild temperature and rich natural resources, coupled with amazing charm from 2500 year-accumulation, it remains a tourist attraction all year round.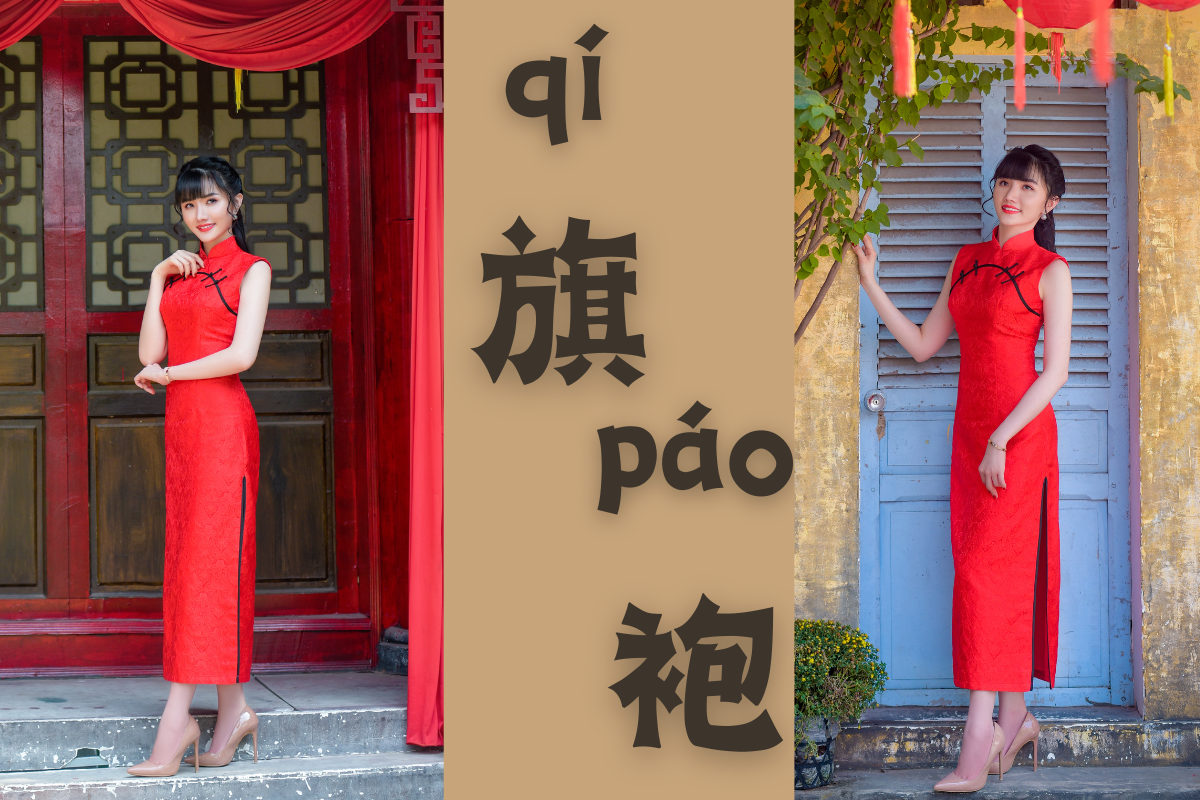 As a Chinese saying goes, "Above is Paradise, and below are Suzhou and Hangzhou." Here comes an enchanting view: listening to Suzhou Pingtan (a ballad singing in the Suzhou dialect), you can see the throngs of pedestrians on the bridges and the shuttle of boats beneath. Looking around, what comes into eyes are a bunch of houses with gray tiles and white walls. Looking down, what will stun you is the elaborately designed stone pathways. When weary, you can find solace in a cozy corner of a street-side café where you can fall into a daze. When sleepy, you can recline in a lodge amidst picturesque landscapes, allowing your mind to wander freely. When hungry, go to enjoy a seasoned duck (a specialty with Suzhou flavor), leaving you a deep impression of its distinction from Beijing roast duck. When thirsty, go to indulge in the refreshing sips of Biluochun Tea (a kind of green tea produced in Suzhou), making you irresistible fond for its delightful sweetness.
Come here, when you enjoy the beauty of the landscape, what can't be missed is the experience of wearing cheongsam. Known as the Chinese national essence, it is one of the traditional Chinese women's clothing. It originated in the Qing Dynasty and is a garment style with strong Chinese cultural characteristics. It has an intricate design: it is usually made of soft fabrics such as silk and cotton; it has a wide variety of collars and sleeves, such as standing collar, round collar, trumpet sleeve, pipa sleeve, etc.; its slim fit in waist is to show the curves of women. Besides, there are rich colors like red, yellow, and blue to choose from. When worn, it is usually paired with accessories such as high heels and headdresses. In traditional Chinese culture, it is regarded as a symbol of elegance and nobility, showing the virtuous, elegant, gentle temperament of Chinese women. Wearing a cheongsam, as if you take a time spaceship back to a hundred years ago when the lovely view unfolds slowly in front of you like a painting.
Key Notes:
qí páo
旗袍 cheongsam: a straight, tightly fitting silk dress with a high neck and short sleeves (= parts covering the arms) and an opening at the bottom on each side, traditionally worn by women from China
yōu yǎ
优雅 grace: an attractive quality that is elegant
Xiao Ming: We are leaving for Suzhou tomorrow. Are you packed yet?
小明:我们明天就要去苏州了,你的行李都收拾好了吗?
Xiǎo Míng: wǒ men míng tiān jiù yào qù sū zhōu le, nǐ de xíng lǐ dōu shōu shí hǎo le ma?
Xiao Hong: Yes. Oh, I almost forgot to take my cheongsam.
小红:收拾好了。对了,差点忘了,我要带上旗袍。
Xiǎo Hóng :shōu shí hǎo le. duì le, chà diǎn wàng le, wǒ yào dài shàng qí páo.
Xiao Ming: Why do you take it?
小明:为什么要带旗袍呢?
Xiǎo Míng: wéi shén me yào dài qí páo ne?

Xiao Hong: It looks really graceful and perfect to match the beautiful scenery in Suzhou.
小红:旗袍看起来非常优雅,搭配秀丽的苏州美景最合适不过了。
Xiǎo Hóng: qí páo kàn qǐ lái fēi cháng yōu yǎ, dā pèi xiù lì de sū zhōu měi jǐng zuì hé shì bù guò le.
Xiao Ming: I agree with you. This light blue silk cheongsam indeed looks very shinning.
小明:是的,你这件淡蓝色绢绸旗袍确实非常漂亮!
Xiǎo Míng: shì de, nǐ zhè jiàn dàn lán sè juàn chóu qí páo què shí fēi cháng piāo liàng!
Sign up for a free trial now!