Wuhan: City of the Yangtze River, City of Thousand Lakes
Tuesday, October 31, 2023
Wuhan is an important city located in central China and serves as the capital of Hubei province. As a key transportation hub and significant economic center in China, Wuhan is a modern metropolis. The city is situated at the confluence of the Yangtze and Han rivers, earning it the nickname "River City" and "City on Rivers."
Wuhan boasts rich historical and cultural heritage, with the most famous landmarks being the Yellow Crane Tower and the Guqin Terrace. The Yellow Crane Tower is one of China's three renowned towers and is an ancient site for bird-watching and sightseeing. The Guqin Terrace is a well-known place for music and cultural exploration, attracting numerous music enthusiasts and cultural seekers. In addition to its historical and cultural attractions, Wuhan is home to many modern buildings and landmarks, including the East Lake Scenic Area, Wuhan University, and Jianghan Road Pedestrian Street. The East Lake Scenic Area is a popular leisure spot for locals, featuring beautiful lakes and gardens. Wuhan University is one of China's prestigious higher education institutions, known for its picturesque campus and excellent academic reputation.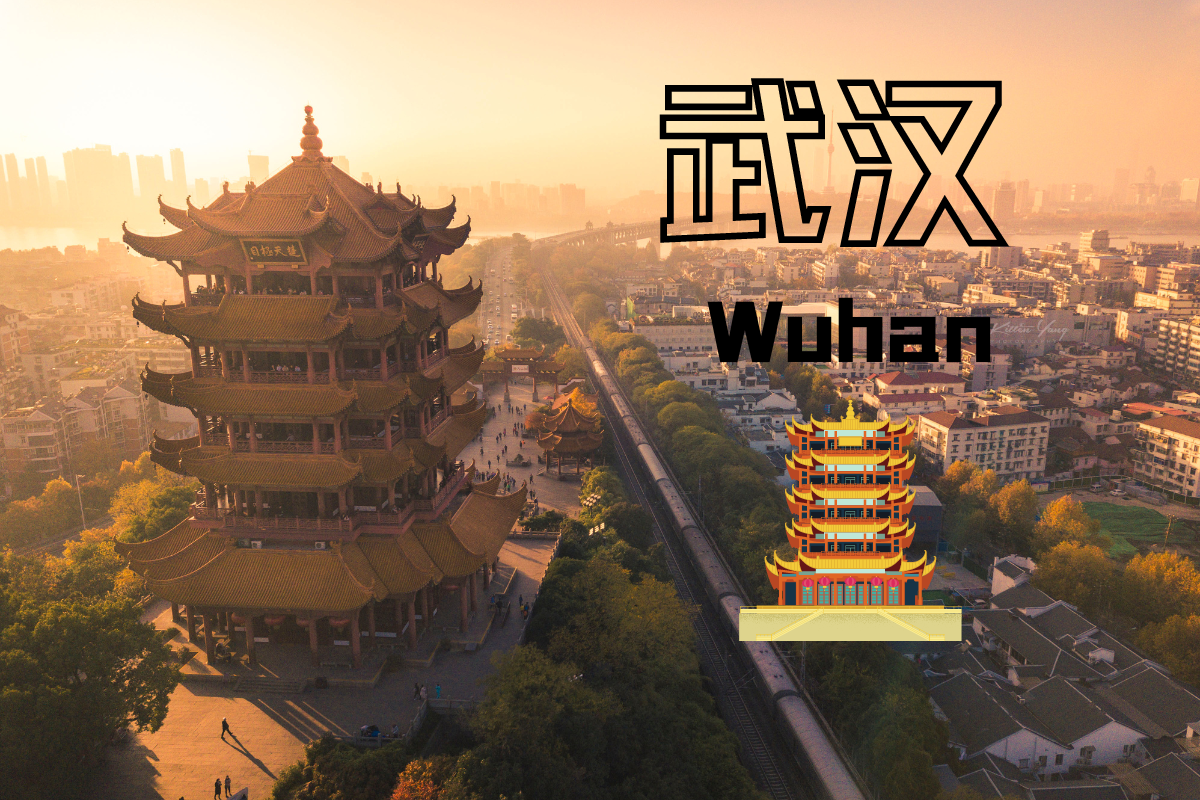 The Chinese name of Wuhan is "武汉," and the pinyin for it is as follows:
"武" (wǔ) is pronounced similar to the "w" sound in the English word "woo," with the third tone, which is a rising tone.
"汉" (hàn) is pronounced similar to the "h" sound in the English word "han," with the fourth tone, which is a falling tone.
"武" (wǔ): The first character, "武," means "military" or "martial."
"汉" (hàn): The second character, "汉," refers to the Han River, a significant river in the region.
The cuisine in Wuhan is rich and diverse. Here are some famous dishes:
豆皮 (dòu pí): Doupi is a thin bean product, similar to tofu skin but with a softer texture. In Wuhan, doupi is usually seasoned with chili oil and soy sauce, then garnished with chopped green onions and crushed peanuts, resulting in a delicious taste.
武汉热干面 (wǔ hàn rè gān miàn): This is one of the most famous local noodles in Wuhan. It consists of cooked noodles topped with spicy sesame paste, soy sauce, and chopped green onions, creating a delicious and unique taste.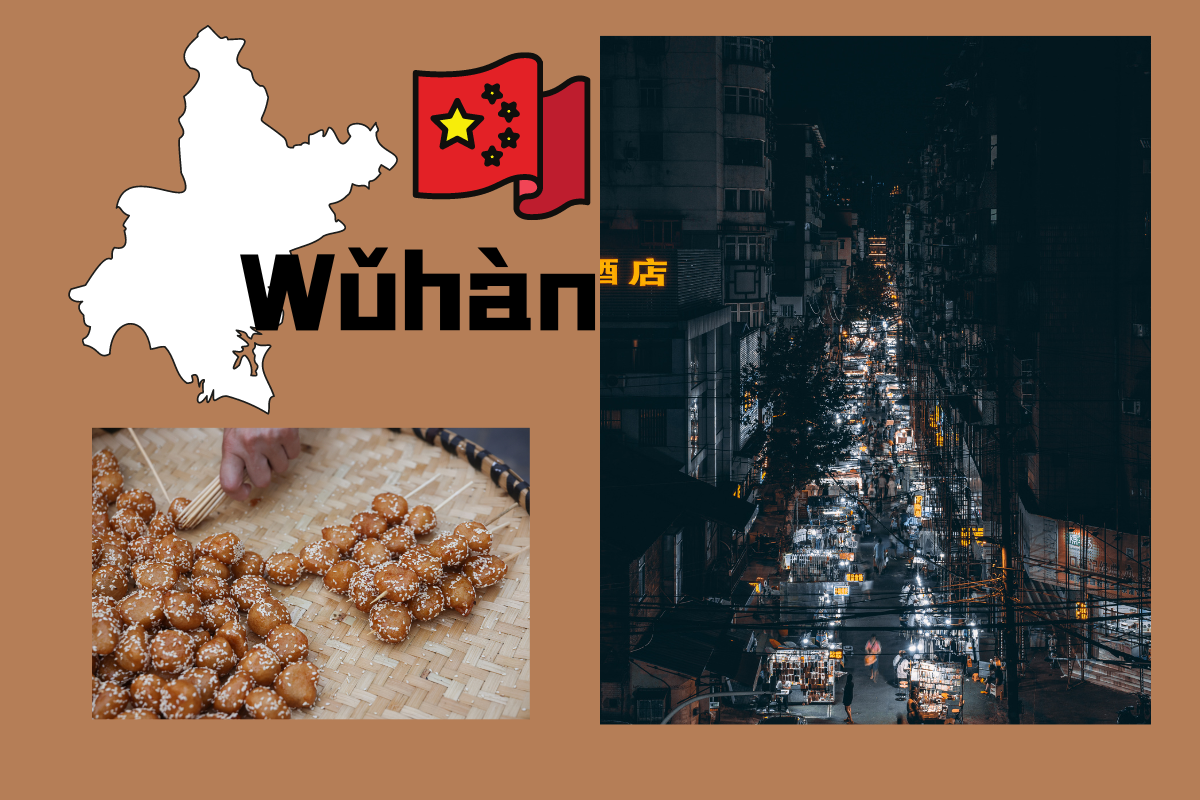 Key Sentences:
I visited Wuhan last summer and enjoyed the delicious local cuisine.
我去年夏天参观了武汉,品尝了当地美味的美食。


Wǒ qùnián xiàtiān cānguān le Wǔhàn, pǐncháng le dāngdì měiwèi de měishí.

Wuhan is famous for its hot dry noodles, which are a must-try for any food enthusiast.
武汉以热干面而闻名,对于任何美食爱好者来说,这是必尝之物。


Wǔhàn yǐ rè gānmiàn ér wénmíng, duìyú rènhé měishí àihào zhě láishuō, zhè shì bì cháng zhīwù.

The street markets in Wuhan offer a wide variety of snacks, such as doupi and hot dry noodles.
武汉的街头市场提供了丰富多样的小吃,如豆皮和热干面。


Wǔhàn de jiētóu shìchǎng tígōng le fēngfù duōyàng de xiǎochī, rú dòupí hé rè gānmiàn.
Sign up for a free trial now!