The Yangtze River
Thursday, January 12, 2023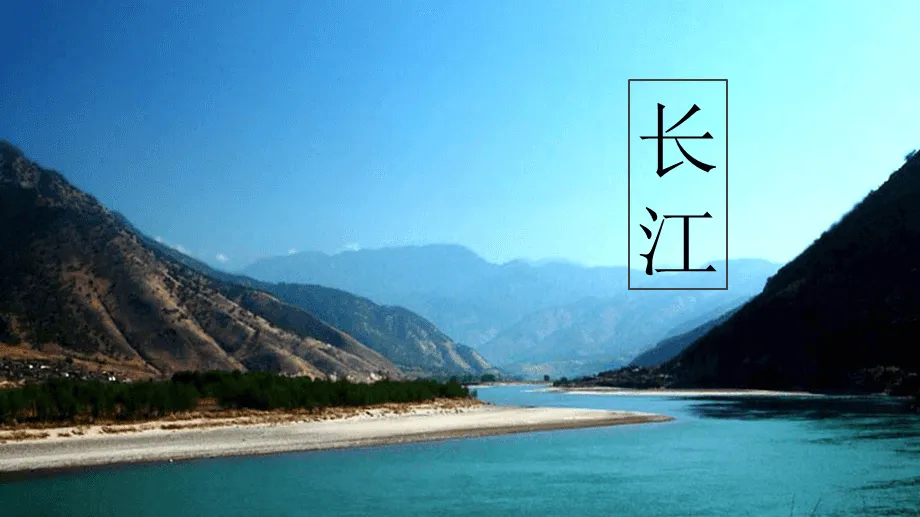 The Yangtze River, also named the Chang jiang River, originates from the "roof of the world" - the southwest of Geladandong peak in Tanggula mountains of Qinghai Tibet Plateau. The main stream flows through 11 provincial administrative regions (eight provinces, two cities and one district) of Qinghai Province, Tibet Autonomous Region, Sichuan Province, Yunnan Province, Chongqing, Hubei Province, Hunan Province, Jiangxi Province, Anhui Province, Jiangsu Province and Shanghai. It flows into the East China Sea to the east of Chongming Island, with a total length of 6397 kilometers. Among the major rivers in the world, the length is second only to the Nile in Africa and the Amazon in South America, ranking third in the world.
The main stream of the Yangtze River runs through central China from west to East. Hundreds of tributaries radiate from north to South and extend to some areas of 8 provinces and autonomous regions including Guizhou, Gansu, Shaanxi, Henan, Guangxi, Guangdong, Zhejiang and Fujian. The basin covers an area of 1.8 million square kilometers, accounting for about 1 / 5 of China's total land area. Most of the Huaihe River also flows into the Yangtze River through the Grand Canal.
The upper reaches of the main stream of the Yangtze River are above Yichang, with a length of 4504 kilometers and a drainage area of 1 million square kilometers, of which zhimenda to Yibin is called Jinsha River, with a length of 3364 kilometers; The section from Yibin to Yichang, commonly known as the Chuanjiang River, is 1040km long; The middle reaches from Yichang to Hukou is 955 kilometers long, with a drainage area of 680000 square kilometers. Below the lake mouth is the downstream, 938 kilometers long, with a drainage area of 120000 square kilometers.
The Yangtze River is the mother river of the Chinese nation.
Sign up for a free trial now!