Architectural Marvel: The Magnificence of Beijing's National Stadium - Bird's Nest
Friday, August 25, 2023
Beijing Niǎocháo, or the Bird's Nest, is an iconic architectural marvel situated in the heart of Beijing, China. It is renowned not only for its distinctive design but also for its rich cultural significance and historical importance.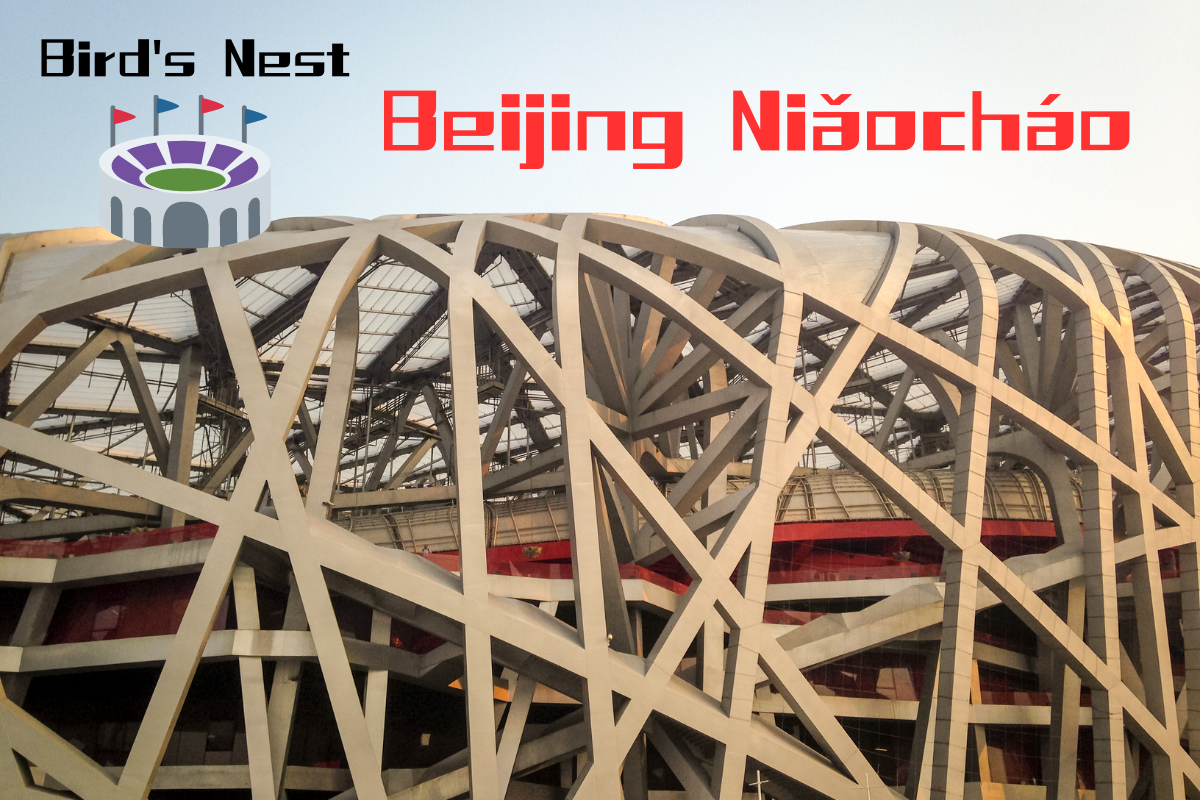 Lǚyóu - Tourism
As one of the most popular tourist attractions in Beijing, the Bird's Nest welcomes visitors from around the globe. Its intricate lattice-like structure and grandeur captivate tourists, offering a breathtaking sight both day and night. The Bird's Nest played a significant role as the main stadium during the 2008 Summer Olympics, leaving an indelible mark on the city's landscape.
Měishí - Cuisine
While exploring the vicinity of the Bird's Nest, don't miss the opportunity to savor Beijing's delectable cuisine. Indulge in mouthwatering dishes such as Peking Duck, a succulent and crispy delicacy that has become synonymous with the city. Local eateries near the Bird's Nest offer an array of flavors that cater to diverse palates.
Tèsè - Special Features
The Bird's Nest stands out not only for its architecture but also for its innovative design elements. The steel beams and intricate patterns that form its exterior create a stunning visual appeal. Its eco-friendly features, including rainwater collection and natural ventilation, showcase its commitment to sustainable practices.
Chinese Pronunciation Guide
For those new to Mandarin, pronouncing "Beijing Niǎocháo" might seem challenging at first. Remember, "Běijīng" is pronounced like "Bay-jing," "Niǎocháo" sounds like "Nee-ow-chow," and "Peking Duck" is said as "Běijīng Kǎoyā" (Bay-jing Kao-ya).
Key Sentences:
Standing in front of the Beijing Bird's Nest fills me with awe as I admire its intricate lattice-like design.
站在北京鸟巢前,我感到非常震撼,欣赏着它精美的格栅设计。
Zhàn zài Běijīng Niǎocháo qián, wǒ gǎndào fēicháng zhènhàn, xīnshǎngzhe tā jīngměi de gézhà shèjì.
We enjoyed a delicious meal of Peking Duck at a nearby restaurant after our visit to the Bird's Nest.
在参观完鸟巢后,我们在附近的一家餐厅品尝了美味的北京烤鸭。
Zài cānguān wán Niǎocháo hòu, wǒmen zài fùjìn de yī jiā cāntīng pǐnchángle měiwèi de Běijīng kǎoyā.
The Bird's Nest is a symbol of Beijing's modernity and its rich history, making it a must-visit destination for any traveler.
鸟巢是北京现代性和丰富历史的象征,使其成为每位旅行者必访的目的地。
Niǎocháo shì Běijīng xiàndàixìng hé fēngfù lìshǐ de xiàngzhēng, shǐ qí chéngwéi měi wèi lǚxíngzhě bì fǎng de mùdìdì.
Sign up for a free trial now!