Chinese spelling alphabet-initials table (sheng mu)
Thursday, January 12, 2023
Chinese Pinyin alphabet, initial consonant (shēng mǔ). It is a complete syllable composed of consonants in front of vowels and vowels. The main feature of consonants is that the air flow in the mouth is blocked by various obstacles. Therefore, it can be said that the process of initial pronunciation is the process of air flow obstruction and overcoming obstruction. Initial consonants are usually low in loudness, cannot be extended arbitrarily, and are not used for rhyme.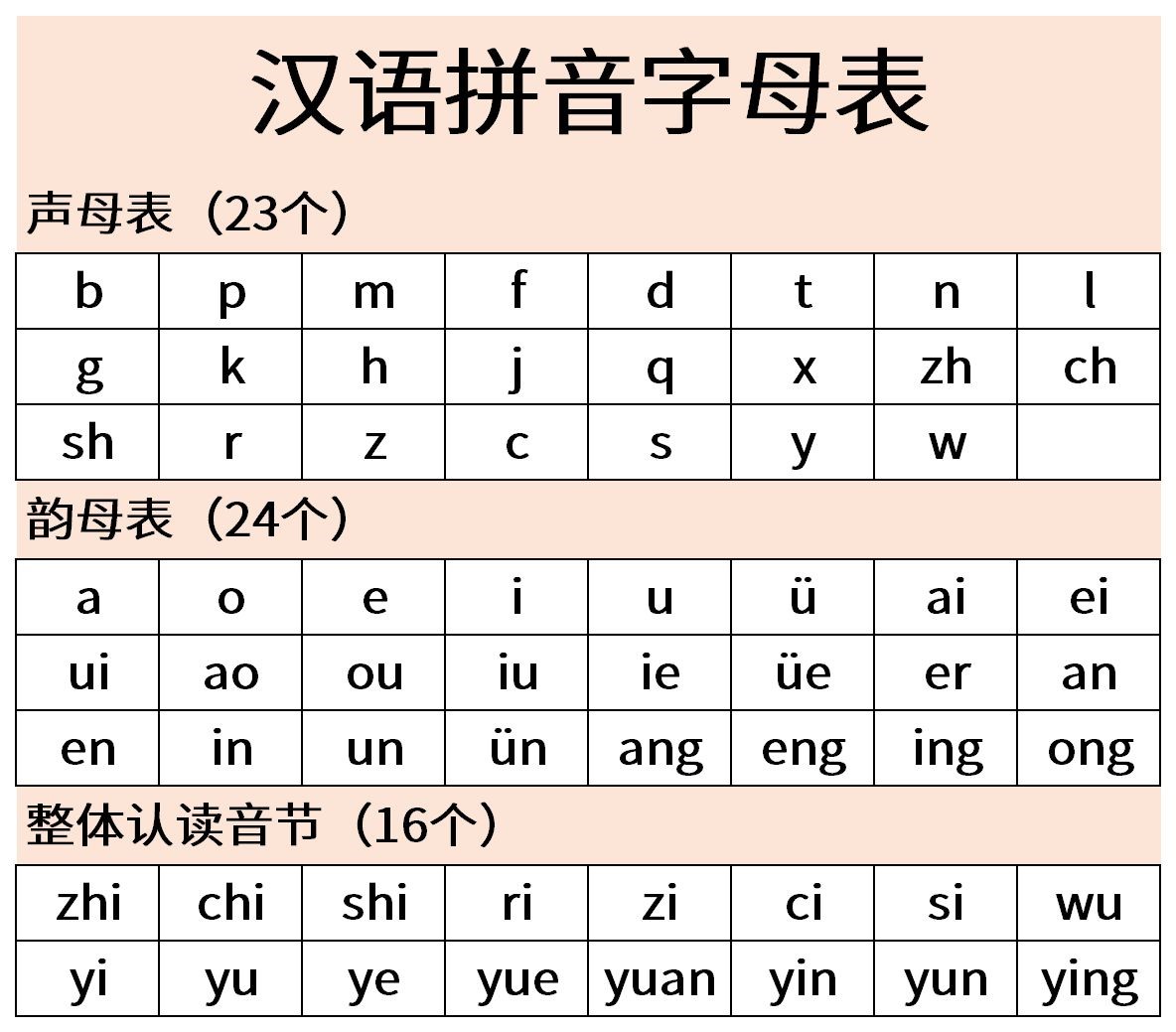 Chinese pinyin initials: 23. They are: b, p, m, f, d, t, n, l, g, k, h, J, q, x, zh, ch, sh, r, z, c, s, y, w.
The initial consonants of Chinese Pinyin are classified according to the pronunciation part: (the part where the pronunciation organ forms an obstruction during pronunciation)
(1) Double Lipstick: b, p, m;
(2) Lip and tooth sound: f;
(3) Anterior sound of tip of tongue: z, c, s;
(4) Midrange of tongue tip: d, t, n, l;
(5) Retrolingual sound: zh, ch, sh, r;
(6) Glossal sound: j, q, x;
(7) Root of tongue: ɡ、 k、h。
Sign up for a free trial now!