HSK Words: 爱护 (ài hù) VS 保护 (bǎo hù)
Friday, November 10, 2023
Today, we will learn the HSK words " 爱护" (ài hù) and " 保护 " (bǎo hù). In daily life, where will 爱护 (ài hù) and 保护 (bǎo hù) be used? What is the difference between the two? Let's find out.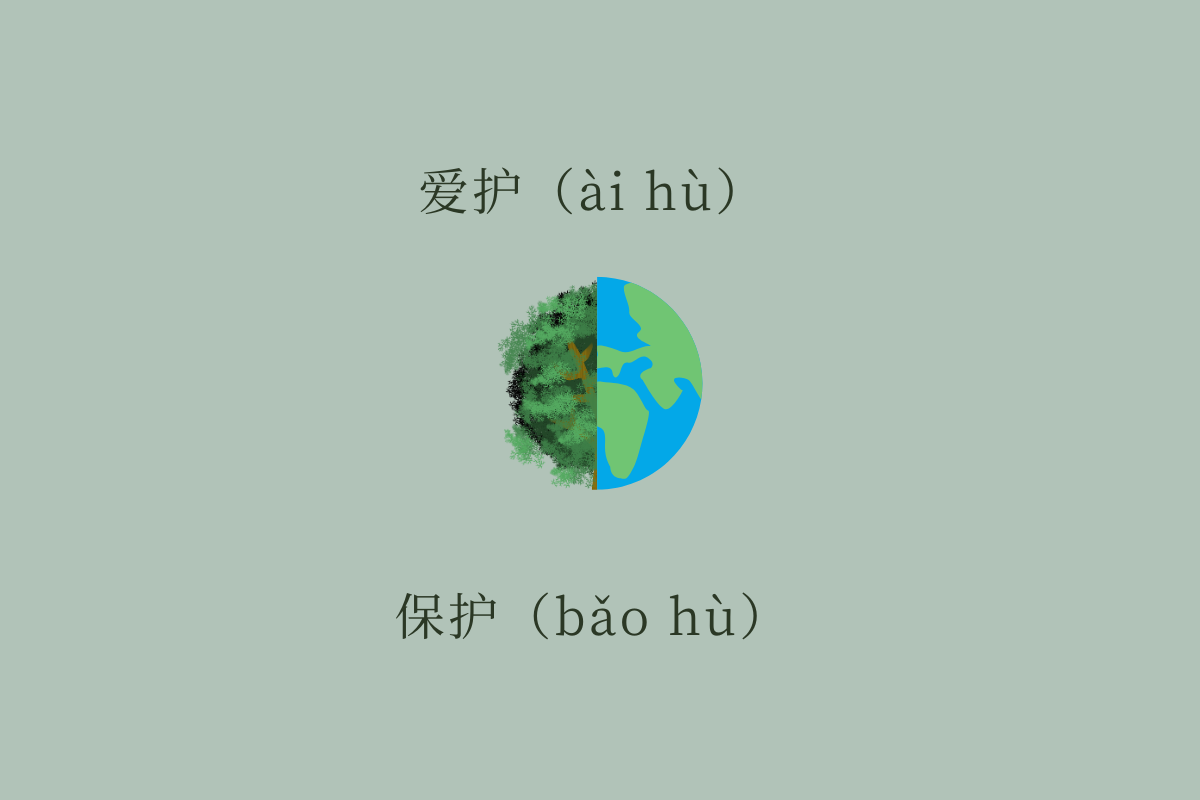 爱护 (ài hù) (verb): cherish and protect. Express attitude and feelings.
Examples:
We should love animals
我们要爱护动物。


wǒ men yào ài hù dòng wù 。

You should take care of your eyes.
你要注意爱护眼睛。


nǐ yào zhù yì ài hù yǎn jīng 。

Take care of public property.
要爱护公物 。


yào ài hù gōng wù 。
保护 (bǎo hù) (verb): Try your best to take care of it from damage. In addition to "love", there must be specific actions and measures.
Examples:
Protecting forests is everyone's responsibility.
保护森林,人人有责。


bǎo hù sēn lín , rén rén yǒu zé 。

I read books about environmental protection.
我读了关于环境保护的书。


wǒ dú le guān yú huán jìng bǎo hù de shū 。

We want to protect the earth.
我们要保护地球。


wǒ men yào bǎo hù dì qiú 。
Quiz:Please consider whether to use" 爱护"(ài hù)"or " 保护 "(bǎo hù) in following sentences.
我们要___动物,同时___它们。


wǒ men yào ___ dòng wù , tóng shí ___ tā men 。

每个人都应该___花草树木。


měi gè rén dōu yīng gāi ___ huā cǎo shù mù 。

冬天一定要___好手。


dōng tiān yī dìng yào ___ hǎo shǒu 。
Answer
保护 (

bǎo hù

) 爱护(

ài hù

)
爱护(

ài hù

)
保护 (

bǎo hù

)
If you are interested in exploring our HSK courses further, we warmly invite you to join our trial lesson. Teacher will make the personalised study plan for you.
Sign up for a free trial now!