The Legend of Butterfly Lovers
Monday, September 4, 2023
Love stories have transcended time and culture, capturing the hearts of people from generation to generation. Among the classic tales of love, the legend of Liang Shanbo and Zhu Yingtai, also known as the "Butterfly Lovers," stands out as one of China's most cherished and enduring tales. This narrative not only reflects the power of love but also challenges societal norms and gender roles. In this article, we will explore the captivating story of Liang Shanbo and Zhu Yingtai, a tale of love, identity, and sacrifice.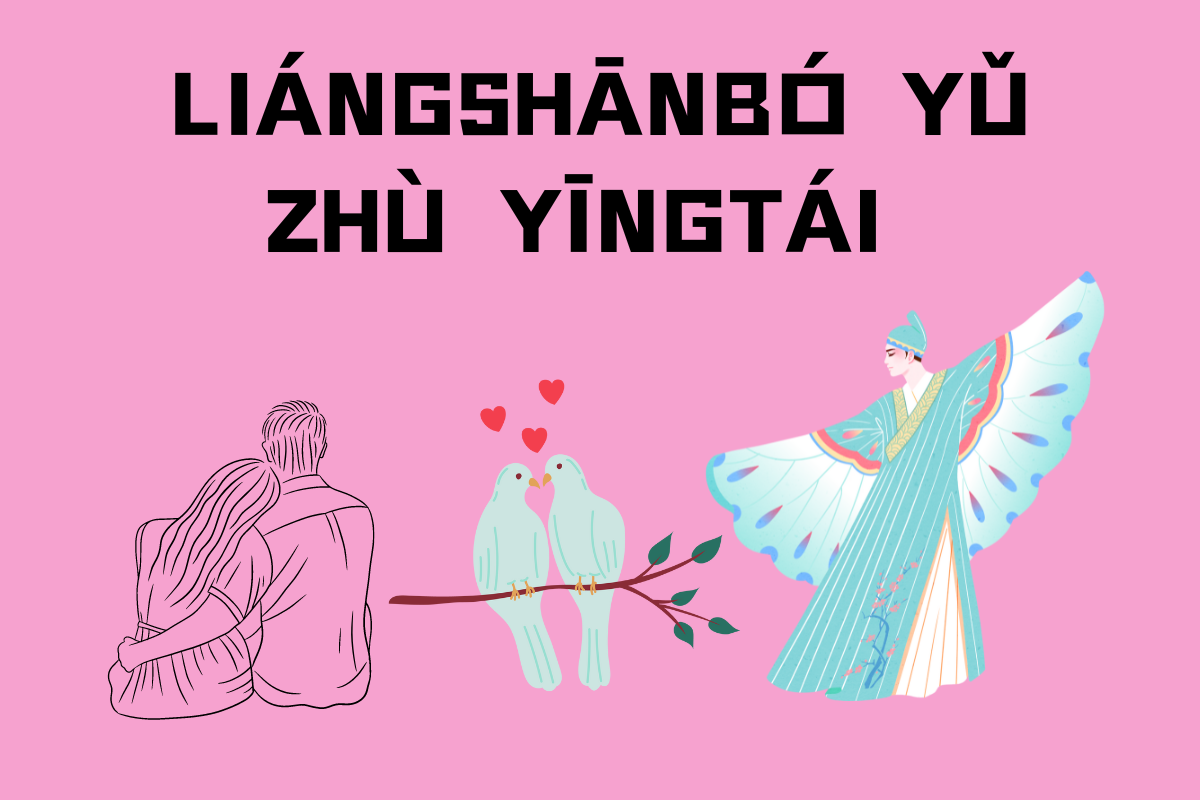 Historical and Cultural Context
The story of Liang Shanbo and Zhu Yingtai is rooted in ancient China during the Southern and Northern Dynasties (420–589 AD). This era was characterized by a complex social hierarchy and rigid gender expectations. Women were often confined to their homes, and their access to education and public life was limited. Against this backdrop, the story of Zhu Yingtai's daring pursuit of knowledge and her identity as a male scholar adds depth to the narrative.
The Tragic Twist
Tragedy strikes when Zhu's father arranges her marriage to another man. Zhu's secret is eventually revealed, and Liang, who is dying from sorrow and disappointment, passes away. Heartbroken, Zhu rushes to Liang's tomb and, in a poignant moment, the grave splits open, allowing her to join him in death.
Themes and Symbolism
Forbidden Love: The story challenges societal norms by depicting a love that defies class and gender boundaries.
Identity: Zhu Yingtai's dual identity as a scholar and a woman symbolizes the struggle for self-expression and equality.
Sacrifice: Both characters make great sacrifices for their love, illustrating the power of selflessness.
Real-Life Scenarios Related to the Story of Liang Shanbo and Zhu Yingtai
Crossing Social Class for Love: Similar to Liang Shanbo and Zhu Yingtai, there are stories in real life where people from different social classes fall in love. Factors like social status, wealth, and family backgrounds are often considered significant, but sometimes love can transcend these differences.
Gender Identity and Gender Roles: In Liang Shanbo and Zhu Yingtai, Zhu Yingtai disguises herself as a man to pursue her dreams. In real life, many people experience gender identity issues, including the exploration and expression of their gender identity.
Tradition vs. Modernity: The conflicts in the story of Liang Shanbo and Zhu Yingtai reflect the clash between traditional values and modern perspectives. Similar conflicts exist in real life, especially concerning family and societal expectations.
Key Sentences:
Liang Shanbo and Zhu Yingtai's love story is famous worldwide.
梁山伯与祝英台的爱情故事闻名全球。
Liángshānbó yǔ Zhù Yīngtái de àiqíng gùshì wénmíng quánqiú.
Zhu Yingtai disguised herself as a man to attend school.
祝英台假扮男子上学。
Zhù Yīngtái jiǎ bàn nánzi shàng xué.
Liang Shanbo and Zhu Yingtai their love story is a timeless classic.
梁山伯与祝英台他们的爱情故事是永恒的经典。
Liángshānbó yǔ Zhù Yīngtái Tāmen de àiqíng gùshì shì yǒnghéng de jīngdiǎn.
Sign up for a free trial now!