The Horse Month of Monkey Year-猴年马月 (hóu nián mǎ yuè)
Tuesday, November 7, 2023
"猴年马月" (hóu nián mǎ yuè) is a traditional Chinese idiom that refers to a particular year and month combination. It signifies an undefined or distant future, suggesting that something will happen at an 未知的 (wèi zhī de) unknown time. The origins of this idiom are rooted in Chinese folklore and the lunar calendar.
In ancient times, a farmer named Zhang lived in a remote village. He dreamed of a bountiful harvest and prosperity for his family. However, one day, a mischievous monkey stole his most prized possession—a bag of seeds. The farmer tried to catch the monkey, but it escaped. He asked his neighbor for help, but the neighbor had to attend to his horses. The neighbor promised to help Zhang in "猴年马月" (the Year of the Monkey and the Month of the Horse). While the farmer waited for this distant future, he learned the valuable lesson of self-reliance. He decided to protect his crops and work hard on his own. With time, his fields flourished, and he never needed his neighbor's help in "猴年马月" again.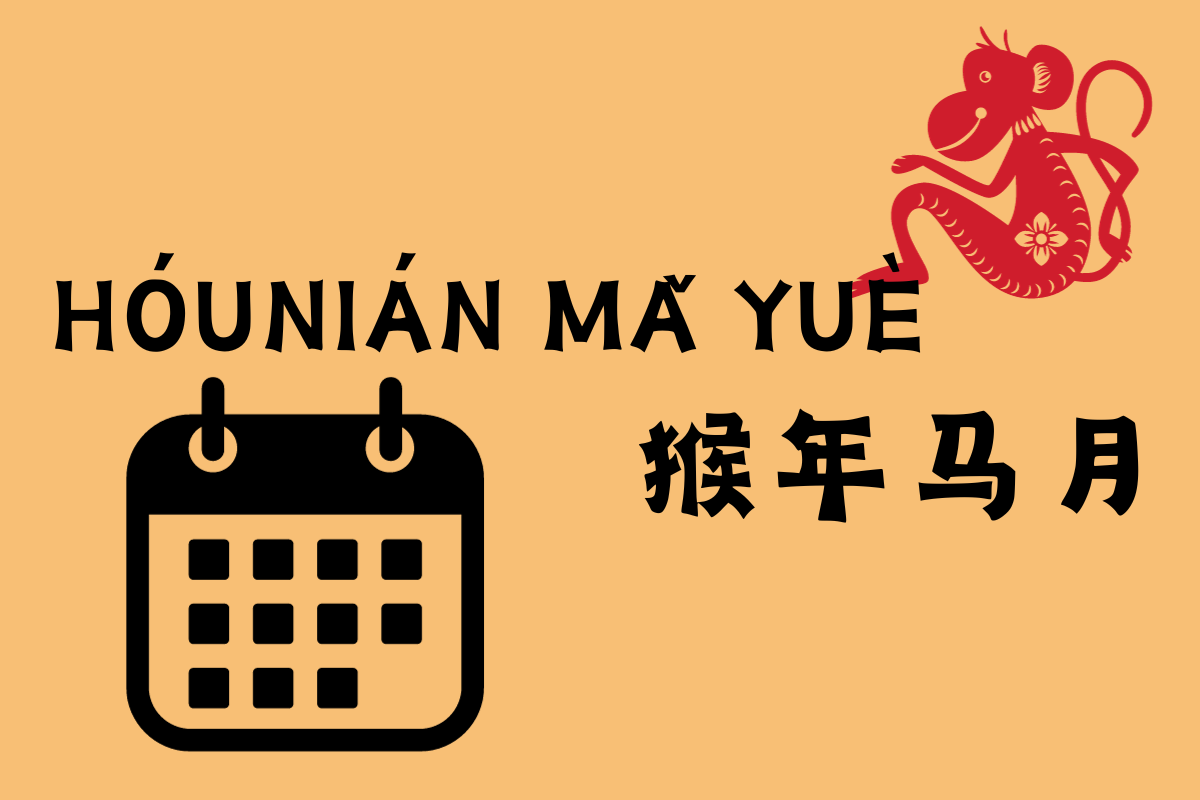 未知的 (wèi zhī de), adj, unknown
She faced an unknown future with courage and optimism.
她勇敢而乐观地面对未知的未来。


Tā yǒnggǎn ér lèguān de miànduì wèizhī de wèilái.

The contents of the sealed envelope were unknown to everyone.
封闭信封内的内容对每个人来说都是未知的。


Fēngbì xìnfēng nèi de nèiróng duì měi gèrén lái shuō dōu shì wèizhī de.
The Inspiration
The story of "猴年马月" (hóu nián mǎ yuè) serves as a reminder that waiting for the perfect moment or relying on others may lead to missed opportunities. In modern times, where proactive action is often needed, it encourages us to take initiative and not wait for a distant 未来 (wèi lái) future.
未来 (wèi lái), noun, future
The future is full of possibilities and opportunities.
未来充满了可能性和机会。


Wèilái chōngmǎnle kěnéng xìng hé jīhuì.

She dreams of a bright future for her children.
她梦想着为她的孩子们创造一个美好的未来。


Tā mèngxiǎngzhe wèi tā de háizimen chuàngzào yīgè měihǎo de wèilái.
Modern Application
"猴年马月" reminds us to take control of our future and not rely too heavily on external factors or perfect conditions. It encourages us to seize opportunities and not wait for an uncertain and distant moment.
Key Sentences:
He said he'd finish the project in "an indefinite time," meaning an uncertain future.
他说他会在"猴年马月"完成项目,意味着未来不确定。


Tā shuō tā huì zài "Hóunián Mǎ Yuè" wánchéng xiàngmù, yìwèi zhe wèilái bù quèdìng.

She realized waiting for "an indefinite time" was futile, so she took action immediately.
她意识到等待"猴年马月"是徒劳无益,于是立刻采取行动。


Tā yìshí dào děngdài "Hóunián Mǎ Yuè" shì túláowúyì, yúshì lìkè cǎiqǔ xíngdòng.

Instead of waiting for "an indefinite time," they decided to launch their business right away.
他们决定立刻启动业务,而不是等待"猴年马月"。


Tāmen juédìng lìkè qǐdòng yèwù, ér bùshì děngdài "Hóunián Mǎ Yuè".
Related Articles
Sign up for a free trial now!