The Borrowing Arrows with Straw Boats
Monday, September 4, 2023
"草船借箭" (Cǎochuán Jiè Jiàn) is a famous episode from the classic Chinese historical novel "Romance of the Three Kingdoms" (《三国演义》, Sānguó Yǎnyì) written by Luo Guanzhong in the 14th century. This story exemplifies clever military strategy and tactics employed by the military genius Zhuge Liang during the turbulent Three Kingdoms period of Chinese history. Let's delve into this fascinating story with rich details and key vocabulary.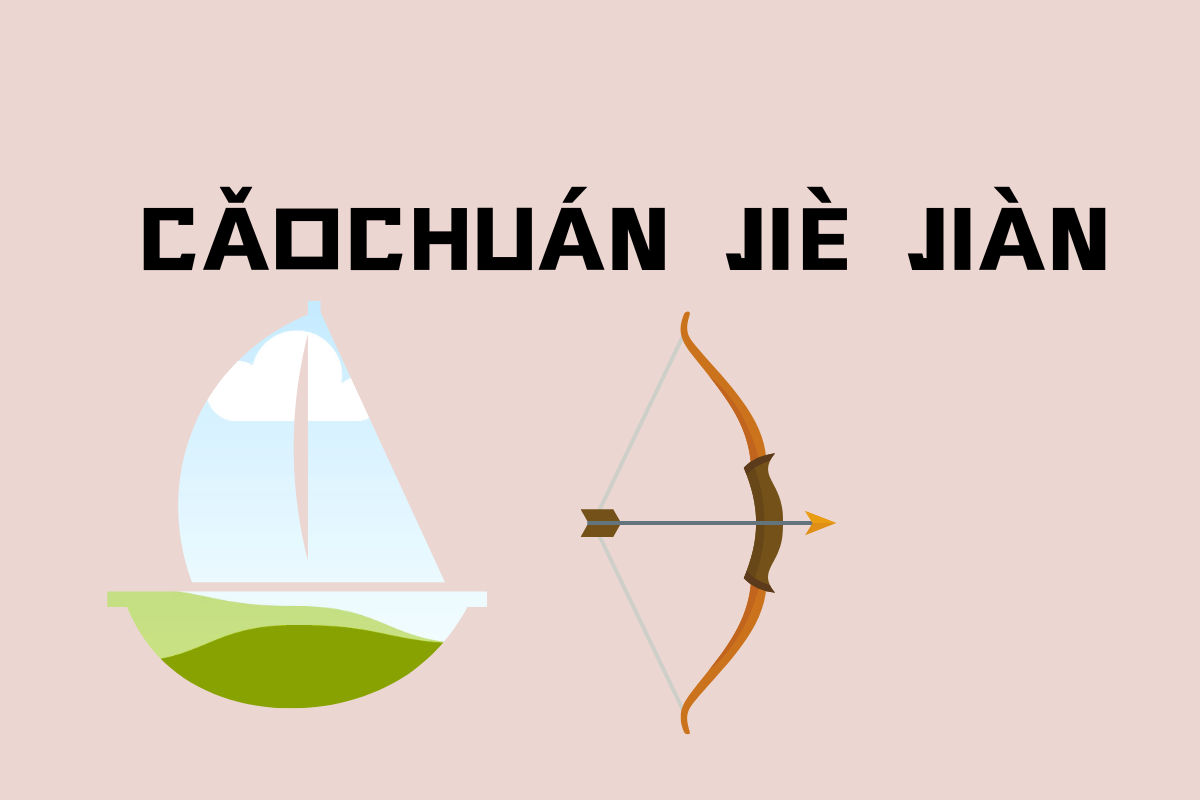 Historical Significance
The story of "Borrowing Arrows with Straw Boats" endures as a testament to the genius of Zhuge Liang and as a timeless example of strategic thinking in Chinese history. It underscores the importance of creativity, adaptability, and diplomacy in overcoming seemingly insurmountable challenges.
The Stroke of Genius
Straw Boats Trick (草船计 - Cǎochuán Jì): Zhuge Liang filled the straw boats with highly flammable materials, anticipating the arrival of the arrows. When they arrived, he set the boats ablaze, turning them into fiery, floating projectiles. He then returned the ashes to Wu.
The Outcome
Respect (相互尊重 - Xiānghù Zūnzhòng): Despite the deception, Zhou Yu and Zhuge Liang gained mutual respect for each other's cunning and intelligence.
Significance (历史意义 - Lìshǐ Yìyì): This event is a classic example of clever strategy and diplomatic maneuvering in ancient China and is still studied in military academies worldwide.
Key Sentences:
Zhuge Liang cleverly used straw boats to deceive his enemies and secured the arrows he needed.
诸葛亮巧妙地使用草船欺骗了他的敌人,确保了他所需的箭。
Zhūgé Liàng qiǎomiào de shǐyòng cǎochuán qīpiànle tā de dírén, quèbǎole tā suǒxū de jiàn.
The Straw Boats strategy, employed by Zhuge Liang, was a brilliant tactical move during the Three Kingdoms period.
诸葛亮采用的草船计是三国时期的一招聪明的战术。
Zhūgé Liàng cǎiyòng de cǎochuán jì shì sānguó shíqī de yīzhāo cōngmíng de zhànshù.
Borrowing Arrows with Straw Boats is a classic tale
草船借箭是一个经典的故事
Cǎochuán Jiè Jiàn shì yīgè jīngdiǎn de gùshì.
Sign up for a free trial now!