Chinese song-I was a little confused-wo hai you dian xiao hu tu-我还有点小糊涂
Thursday, June 29, 2023
Do you want to learn Chinese through songs? Here is a song named-I was a little confused. Have you ever heard it before? Let's take a look.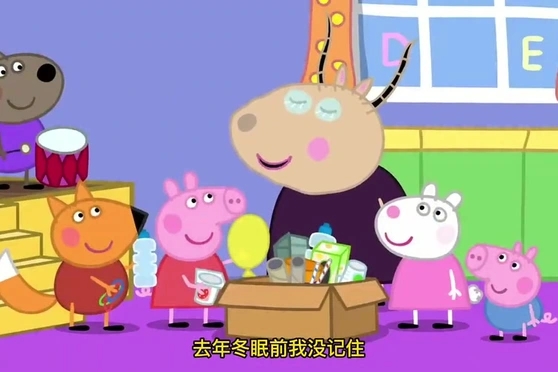 The winter vacation just ended,
冬眠假期刚刚结束,
dōng mián jià qī gāng gāng jié shù,

I'm still a little confused,
我还有点糊涂,
wǒ hái yǒu diǎn hú tu,

Birds wake the forest overhead,
鸟儿在头顶把森林叫醒,
niǎo er zài tóu dǐng bǎ sēn lín jiào xǐng,

The spring air makes me comfortable,
春天空气让我很舒服,
chūn tiān kōng qì ràng wǒ hěn shū fu,
The sun was red in the sky,
天上太阳已红扑扑,
tiān shang tài yáng yǐ hóng pū pū,

It looks very blurry,
看起来很模糊,
kàn qǐ lái hěn mó hu,

There are some small trees on the distant hillside,
远处山坡有几棵小树,
yuǎn chù shān pō yǒu jǐ kē xiǎo shù,

I didn't remember it last year before hibernation,
去年冬眠前我没记住,
qù nián dōng mián qián wǒ méi jì zhù,
Grass and berries sweet,
青草香浆果甜,
qīng cǎo xiāng jiāng guǒ tián,
Drinking the dew and leaning against the tree,
喝着露水靠着树,
hē zhe lù shui kào zhe shù,
Raise your head on tiptoe,
抬起头踮脚尖,
tái qǐ tou diǎn jiǎo jiān,
Quicken my pace of growing up,
加快我长大的脚步,
jiā kuài wǒ zhǎng dà de jiǎo bù,
Whistling and humming,
吹口哨哼着歌,
chuī kǒu shào hēng zhe gē,
Wobble and find your way,
摇摇晃晃找到路,
yáo yáo huàng huàng zhǎo dào lù,
Shake your head and rub your eyes,
晃脑袋揉眼睛,
huàng nǎo dai róu yǎn jing,

Growing up, I was a little confused.
长大的我还有点小糊涂。
zhǎng dà de wǒ hái yǒu diǎn xiǎo hú tu。
Sign up for a free trial now!