Chinese song-Happy New Year-xin nian xi yang yang-新年喜洋洋
Tuesday, May 9, 2023
Do you want to learn Chinese through songs? Here is a song named-Happy New Year. Have you ever heard it before? Let's take a look.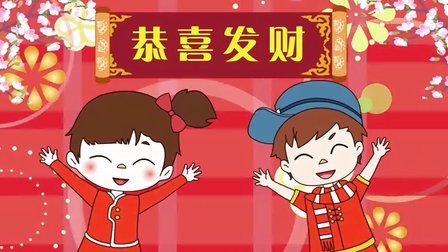 Happy New Year is coming,
喜洋洋那个新年到啊,
xǐ yáng yáng nà ge xīn nián dào a,

Adults and children get up early,
大人小孩都起得早,
dà ren xiǎo hái dōu qǐ de zǎo,

The one in the new clothes has the new hat,
穿新衣那个戴新帽呀,
chuān xīn yì nà ge dài xīn mào ya,

There was a smile on every face,
人人的脸上都带着笑,
rén rén de liǎn shàng dōu dài zhe xiào,

The guy with the dragon lantern set off firecrackers,
耍龙灯那个放鞭炮啊,
shuǎ lóng dēng nà ge fàng biān pào a,

Banging and clanging,
咚咚锵锵乒乒乓乓,
dōng dōng qiāng qiāng pīng pīng pāng pāng,

Attach a red couplet,
贴上一张红红的对联,
tiē shàng yī zhāng hóng hóng de duì lián,

Everything is as good as it gets.
万事如意吉星高高照。
wàn shì rú yì jí xīng gāo gāo zhào。
Sign up for a free trial now!