Chinese song-Apple tree-ping guo shu-苹果树
Friday, June 2, 2023
Do you want to learn Chinese through songs? Here is a song named-Apple tree. Had you ever heard it before? Let's take a look.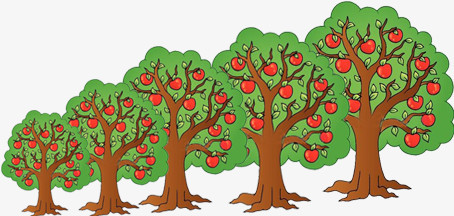 I'm going to find that tailor from Sichuan,
我要去找那个四川的裁缝,
wǒ yào qù zhǎo nà ge sì chuān de cái feng,

She lives in the apple tree,
她住在苹果树上,
tā zhù zài píng guǒ shù shàng ,
Wait for the moon to open every day,
每天等待月亮的开口,
měi tiān děng dài yuè liang de kāi kǒu,
And then fled home in silence,
然后沉默的逃离故乡,
rán hòu chén mò de táo lí gù xiāng,

I want to find those summer night breeze,
我想要找那些夏夜的晚风,
wǒ xiǎng yào zhǎo nà xiē xià yè de wǎn fēng,

They're all in your eyes,
他们都画在你眼里,
tā men dōu huà zài nǐ yǎn li ,

You sit on the river free but alone,
你坐在河面自由却孤单,
nǐ zuò zài hé miàn zì yóu què gū dān,
Drown our blue years,
淹没我们蓝色的年代,
yān mò wǒ men lán sè de nián dài,

I have come to your pond Bridge more than once,
我不止一次的来到你的塘桥,
wǒ bù zhǐ yī cì de lái dào nǐ de táng qiáo,
Knock on your window with bacon,
用咸肉敲你的窗户,
yòng xián ròu qiāo nǐ de chuāng hu,

I think about it more than once when I'm leaving,
我不止一次的在离开时回想,
wǒ bù zhǐ yī cì de zài lí kāi shí huí xiǎng,
That feeling is called if.
那种感觉就叫它如果。
nà zhǒng gǎn jué jiù jiào tā rú guǒ。
Sign up for a free trial now!