Pangu, the myth of China's pioneering God
Thursday, January 12, 2023
Pangu is the creator God in Chinese mythology and legend. It is said that Tongbai was born in a dragon egg and raised by Ying long.
A long time ago, the sky and the earth were not separated, and the universe was chaotic. There is a giant named Pangu, who has been sleeping for 18000 years in this chaos.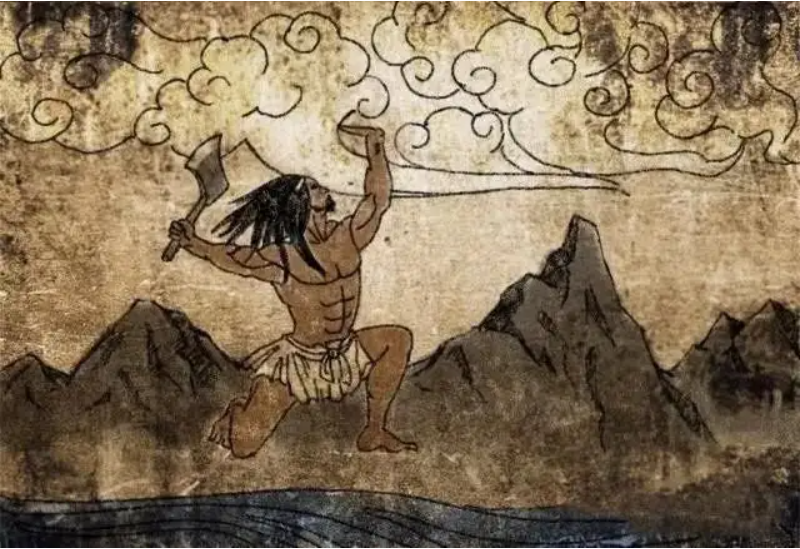 One day, Pangu suddenly woke up. Seeing the darkness around him, he swung his big axe and slashed at the darkness in front of him. With a loud noise, the chaotic things gradually separated. Light and clear things rise slowly and become the sky; The heavy and turbid things slowly fall and become the ground.
After heaven and earth separated, Pangu was afraid that they would still be together, so he put his head on the sky and pedaled hard on the ground with his feet. The sky rises by one foot every day and the earth sinks by one foot every day. Pangu also grows higher and higher. In this way, I don't know how many years later, heaven and earth gradually took shape, and Pangu was too tired to fall down.
After Pangu fell, Pangu's head turned into a mountain, his limbs turned into a pillar of heaven, his eyes turned into the sun and moon, his blood turned into rivers, his hair and skin turned into flowers and plants, his breath turned into wind, his cry turned into thunder, his tears turned into rain, and the rain and dew moistened the earth.
Pangu created heaven and earth, and gave everything to heaven and earth, making the world rich and colorful. Pangu became the greatest God.