The most Popular "Stinky" Food - Stinky Tofu
Wednesday, July 19, 2023
Stinky Tofu is a popular and unique street food in East Asia, especially in Taiwan. It's made from fermented tofu that has a strong and distinct odor, giving it its name "Stinky Tofu." Despite its pungent smell, many people find the taste delicious and flavorful. Stinky Tofu can be deep-fried or served as a hot pot ingredient, and it's often accompanied by spicy sauce or pickled vegetables. It's a must-try for adventurous food lovers looking to experience the diverse flavors of Asian cuisine.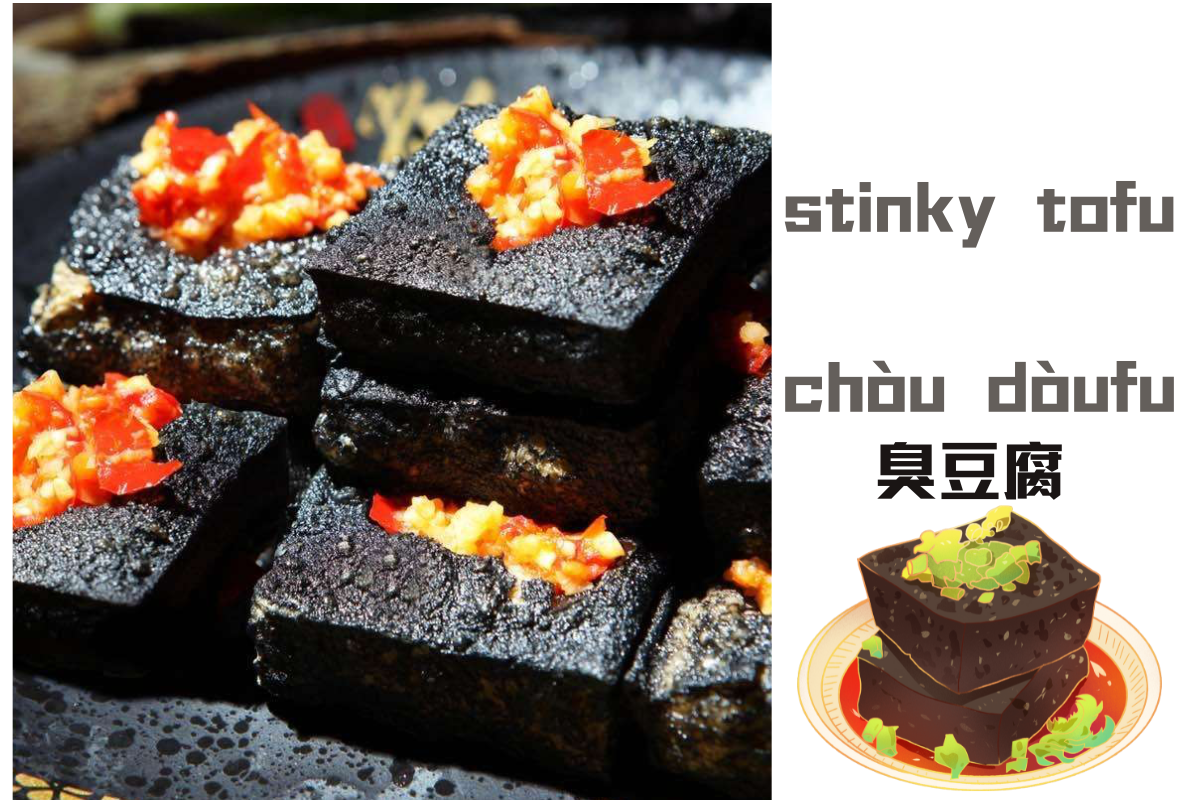 Simple Q&A about Stinky Tofu:
Q: What is stinky tofu?
A: Stinky Tofu is called "臭豆腐" (chòu dòufu) in Chinese. It's a fermented tofu with a strong smell.
Q: Where is stinky tofu popular?
A: Stinky Tofu is popular流行(liú xíng)in Taiwan, China, and other East Asian countries.
Q: Is stinky tofu a popular street food?
A: Yes, stinky tofu is a popular street food in many Asian countries, especially in night markets 夜市(yè shì).
My friend loves the unique taste of stinky tofu.
我的朋友喜欢"臭豆腐"特别的味道。
Wǒde péngyǒu xǐhuān"chòu dòufu"tèbiéde wèidào.
At the night market,I saw many people enjoying stinky tofu.
在夜市,我看到很多人喜欢吃"臭豆腐"。
Zài yèshì,wǒkàn dào hěnduōrén xǐhuān chī"chòu dòufu".
I tried"stinky tofu"for the first time in Taiwan.
我在台湾初次尝试"臭豆腐"。
Wǒzài táiwān chūcìchángshì"chòu dòufu".
Other foods that smell smelly,but taste tasty: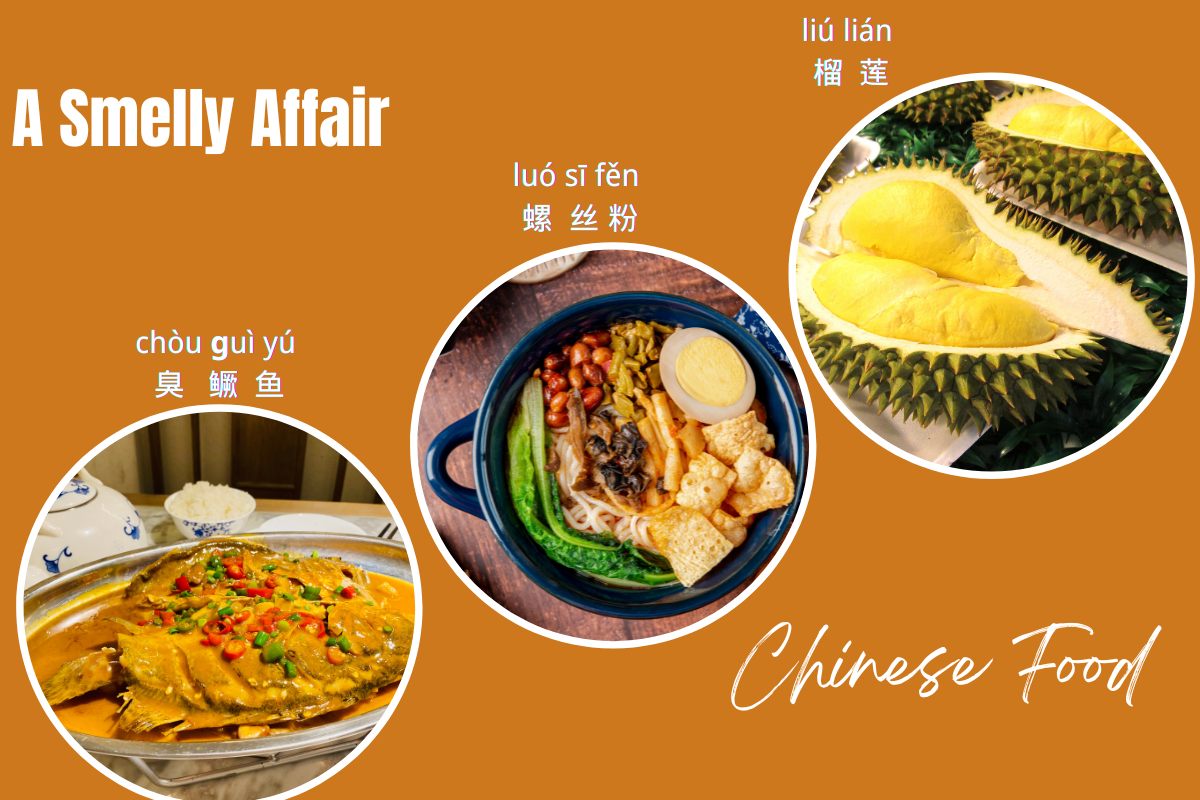 liú lián
榴 莲 Durian
luó sī fěn
螺 丝 粉 Liu Zhou river snails rice noodle
chòu ɡuì yú
臭 鳜 鱼 stinky mandarin fish
Have you ever felt the urge to try it? Which one do you want the most?
Sign up for a free trial now!