Learn to Make Chinese Dish: dòu fu (豆腐)
Wednesday, November 23, 2022
Tofu is an indispensable delicacy on the Chinese table. It has high nutritional value and rich protein content, suitable for all ages. Have you ever eaten Chinese food about tofu? Today, let's learn to cook a tofu dish.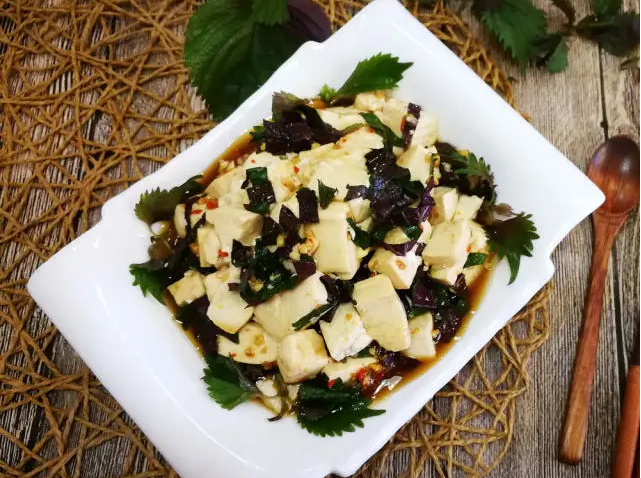 Ingredients
1/4 teaspoon fine salt, plus more as needed
14 to 16 ounces medium-firm or firm tofu, drained and cut into 1/2-inch cubes
2 cups loosely packed fresh basil leaves, preferably Thai basil, finely chopped
2 cloves garlic, pressed or finely grated
1 tablespoon toasted sesame oil
1/4 teaspoon MSG
Step 1
Bring a medium saucepan of very generously salted water to a boil. Place a bowl of cold water near the stove.
Step 2
Put the prepared tofu cubes into the boiling water, reduce the heat so the water is simmering, and cook the tofu until completely heated through, 3 to 4 minutes. Use the slotted spoon to transfer the tofu to the bowl of cold water and let it cool for a few minutes. (The tofu's outside surface will firm up as it cools.) Drain well and transfer to a large bowl.

Step 3
In a small bowl, stir together the basil, garlic, sesame oil, MSG and 1/4 teaspoon of salt until thoroughly combined. Transfer the sauce to the tofu and use a spatula to gently fold until the tofu cubes are evenly coated. Taste, and season with more salt as needed.
Step 4
Serve at room temperature or cold.
Sign up for a free trial now!