Solar Terms in Winter
Thursday, January 12, 2023
The Opening ceremony of the Beijing Winter Olympics has begun with the countdown to the 24 solar terms, which are unique to China's traditional culture. The opening ceremony also coincides with the beginning of Spring of the 24 solar terms, and the Beijing Winter Olympic Games is the 24th Olympic Games. It is a coincidence, which is really wonderful.
The traditional Chinese lunar calendar divides the year into 24 solar terms. More than 2000 years ago, ancient Chinese people created this overall framework to mark the annual passage of time based on observations of the sun's motion. Nowadays, the 24 solar terms not only apply to farming, but also guide Chinese people in everyday life. In 2016, the 24 solar terms were included in UNESCO'S Representative List of the Intangible Cultural Heritage of Humanity.
The 24 solar terms known as Start of Spring, Start of Summer, Start of Autumn, and Start of Winter are used to reflect the change of seasons, dividing the year into four seasons of exactly three months.
Today we are going to learn the solar terms in Winter.
Start of Winter 立冬/lì dōng
Start of Winter is the first solar term of winter, which means winter is coming and crops harvested in autumn should be stored up.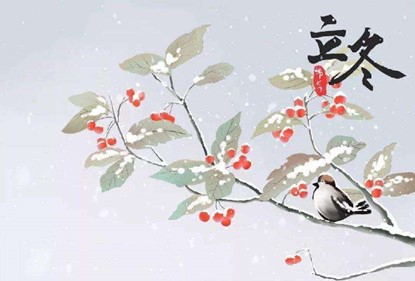 Minor Snow 小雪/xiǎo xuě
Minor Snow refers to the time when it starts to snow, mostly in China's northern areas, and the temperature continues to drop.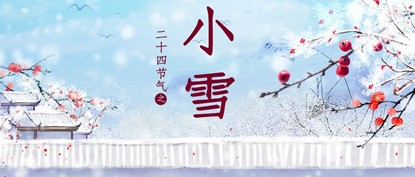 Major Snow大雪/dà xuě
During Major Snow, the snow becomes heavy and begins to accumulate on the ground.The temperature drops significantly.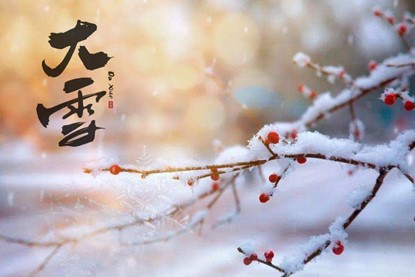 Winter Solstice冬至/dōng zhì
On the first day of Winter Solstice, the Northern Hemisphere experiences the shortest day and the longest night in the year, as the sun shines directly at the Tropic of Capricorn. From then on, the days become longer and the nights become shorter. The Winter Solstice also marks the arrival of the coldest season in the year. Here are nine things you should know about Winter Solstice.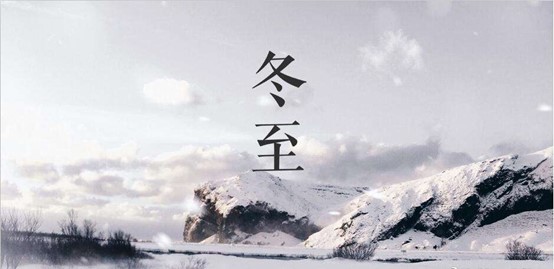 Minor Cold 小寒/xiǎo hán
During Minor Cold, most areas in China have entered the bitter cold stage of winter. The ground and rivers are frozen. The cold air from the north moves southward continuously.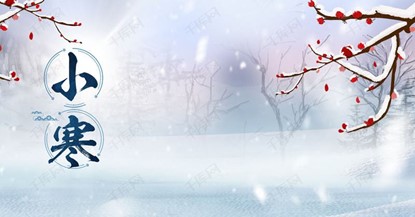 Major Cold 大寒/dà hán
Major Cold is the last solar term in winter and also the last solar term in the annual lunar calendar. In this period, snow, rain and icy cold weather exert a big influence on people's lives.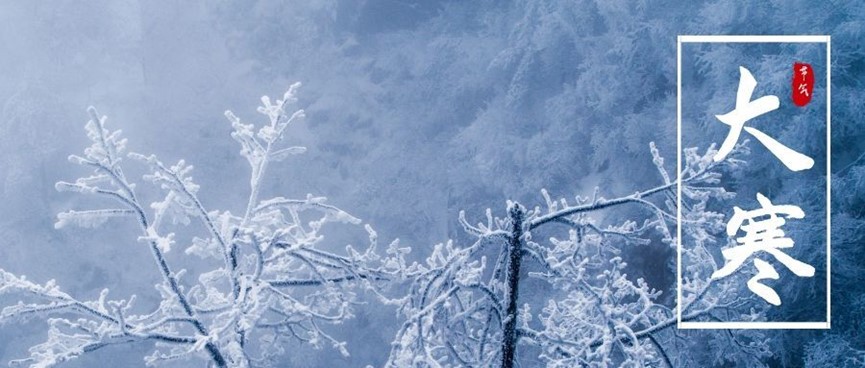 Sign up for a free trial now!