West Lake: A Serene Oasis of Natural Beauty and Cultural Harmony
Thursday, August 31, 2023
西湖 (Xī Hú), also known as West Lake, is an enchanting freshwater lake located in the heart of Hangzhou, Zhejiang province, China. With its picturesque landscapes, rich history, and cultural significance, 西湖 (Xī Hú) West Lake has become one of China's most celebrated and iconic destinations. Let's explore the allure of this serene oasis and the harmonious blend of nature and culture it offers.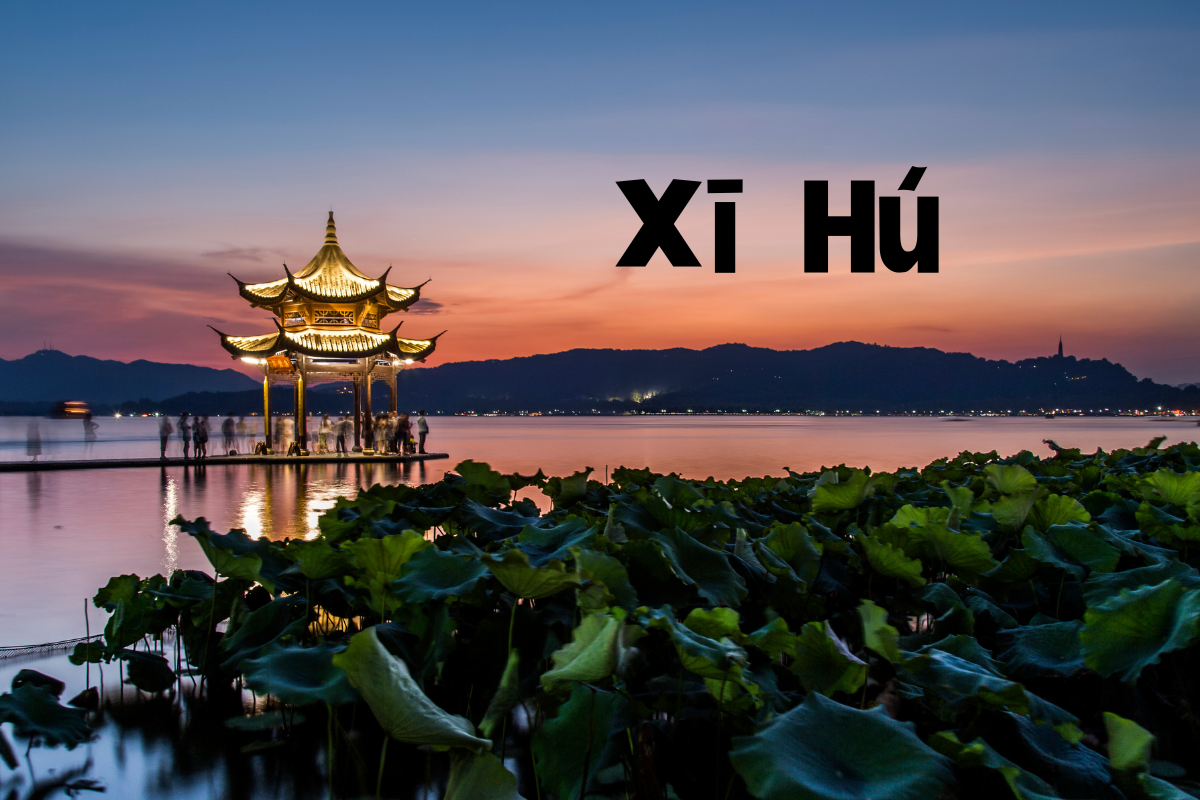 Natural Beauty and Scenic Splendor
西湖 (Xī Hú) West Lake is renowned for its breathtaking natural beauty. Surrounded by lush hills, ancient temples, and elegant pagodas, the lake's ever-changing scenery mesmerizes visitors in every season. The presence of beautiful lotus flowers during summer and the sight of willow trees gently swaying in the breeze make 西湖 (Xī Hú) West Lake a tranquil and serene escape from the bustling city.
Cultural Heritage and Historic Sites
Beyond its natural charm, 西湖 (Xī Hú) West Lake is steeped in history and cultural significance. It has inspired countless poets, artists, and scholars throughout Chinese history, becoming a source of inspiration for numerous poems, paintings, and stories. The lake is also home to a variety of historic sites, including Leifeng Pagoda, Baochu Pagoda, and Su Causeway, each with its own fascinating tale to tell.
Legends and Romantic Tales
西湖 (Xī Hú) West Lake is intertwined with legends and romantic tales. The love story of "White Snake" and "Butterfly Lovers" adds an air of romance to the lake's already enchanting ambiance. Visitors often take boat rides at dusk, immersing themselves in the soft glow of lanterns as they glide along the water, creating unforgettable memories.
Tea Culture and Delightful Cuisine
西湖 (Xī Hú) The West Lake region is known for its tea culture, with 龙井茶 (lónɡ jǐnɡ chá) Longjing tea being the most famous variety produced here. Visitors can enjoy a traditional tea ceremony while savoring the delicate flavors of this renowned green tea. Additionally, the area offers delightful local cuisine, including Hangzhou-style dishes like Dongpo Pork and West Lake Fish in Sweet Sour Source, making it a culinary delight for food enthusiasts.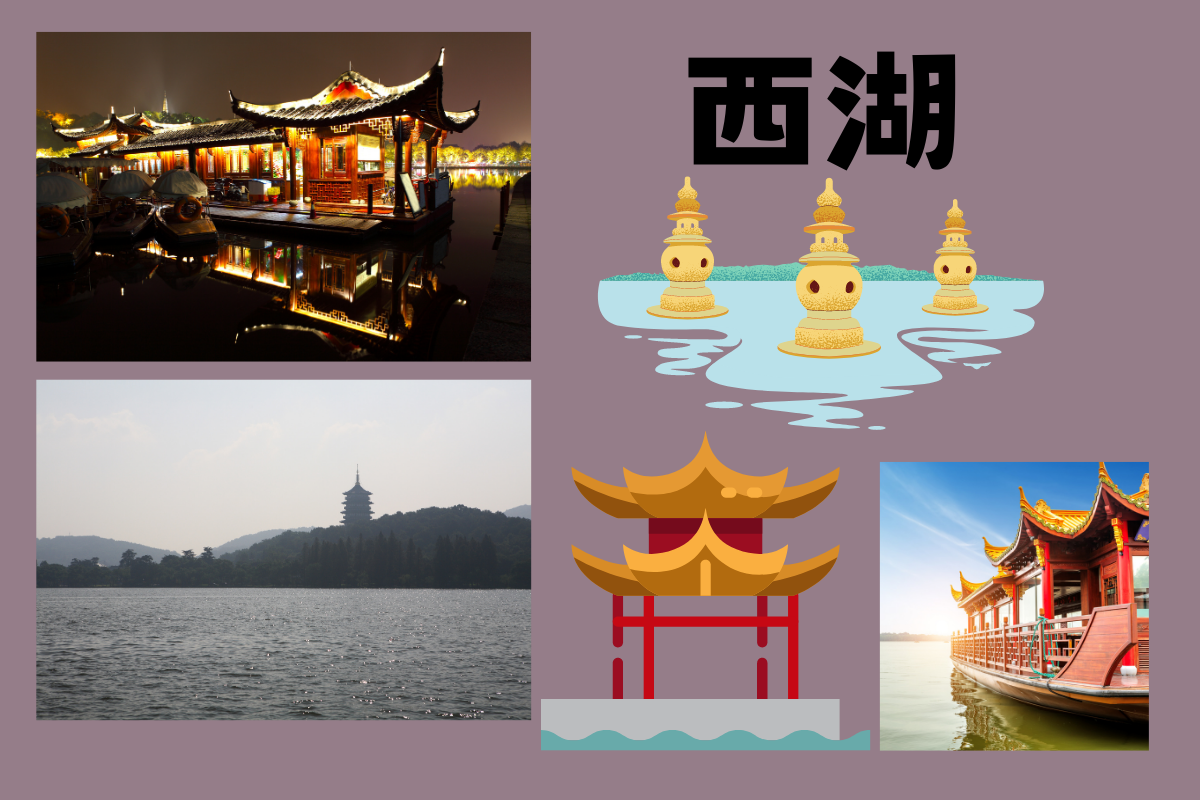 西 (Xī): The pronunciation is similar to the "sh" sound in the English word "she." Slightly tighten your lips, raise the middle part of your tongue, and lightly touch the tip of your tongue to the upper gum, producing the clear consonant sound /sh/.
湖 (Hú): The pronunciation is similar to the "h" sound in the English word "who." Pronounce it with relaxed lips, and let the airflow pass through your throat to create the soft consonant sound /h/.
Key Sentences:
West Lake's serene beauty and historic significance make it a must-visit destination in Hangzhou.
西湖宁静的美景和历史意义使其成为杭州不可错过的旅游目的地。
Xī Hú níngjìng de měijǐng hé lìshǐ yìyì shǐ qí chéngwéi Hángzhōu bùkě cuòguò de lǚyóu mùdìdì.
I was captivated by the enchanting landscapes of West Lake during my trip to Hangzhou.
在我前往杭州的旅行中,西湖的迷人景色令我着迷。
Zài wǒ qiántǒng Hángzhōu de lǚxíng zhōng, Xī Hú de mírén jǐngsè lìng wǒ zháomí.
West Lake's tea culture and delightful cuisine add to the allure of this serene oasis.
西湖的茶文化和美味佳肴增添了这片宁静绿洲的魅力。
Xī Hú de chá wénhuà hé měiwèi jiāyáo zēngtiānle zhè piàn níngjìng lǜzhōu de mèilì.
Sign up for a free trial now!