The Temple Of Heaven: Ancient and Sacred Celestial Altar
Tuesday, August 8, 2023
The Temple of Heaven, known as 天坛 (Tiān Tán) in Chinese, is an architectural masterpiece located in the heart of Beijing, China. This sacred site holds profound cultural and historical significance and is a testament to ancient Chinese religious practices. In this article, we will delve into the Temple of Heaven's highlights, including its historical background, architectural beauty, and its significance in Chinese spiritual beliefs.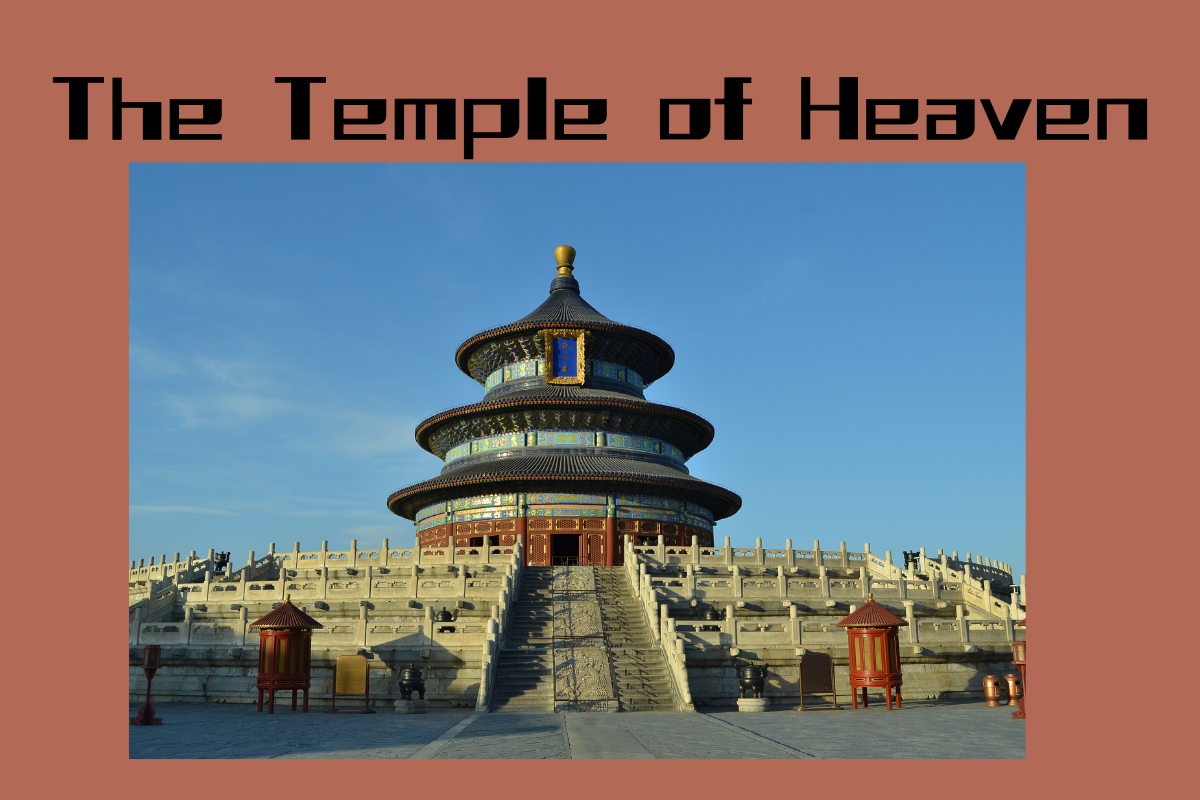 Historical Significance
The Temple of Heaven was constructed during the Ming dynasty in 1420, and it was a sacred place where emperors of the Ming and Qing dynasties performed elaborate rituals to pray for good harvests and prosperity for the nation. It symbolizes the connection between the earthly realm and the divine, representing the emperor's mandate to rule by the will of heaven.
Cultural Traditions
The Temple of Heaven is not only a historical site but also a place where locals gather for various recreational activities. Early morning visits to the park see groups of people practicing Tai Chi, playing traditional musical instruments, and participating in other leisurely pursuits. The park serves as a cultural hub for the locals, reflecting the spirit of community and unity.
Architectural Beauty
The Temple of Heaven boasts a collection of impressive structures, including the Hall of 祈年殿 (Qí Nián Diàn)Prayer for Good Harvests, the 圜丘坛 (Yuán Qiū Tán)Circular Mound Altar , and the 回音壁 (Huíyīn Bì)Echo Wall . The Hall of Prayer for Good Harvests is an iconic triple-gabled circular building, adorned with intricate wooden carvings and colorful paintings. The Circular Mound Altar, a circular stone platform, was used for sacrificial ceremonies, and the Echo Wall, known for its unique acoustic properties, allows whispers to travel across its curved surface.
天 (Tiān): In "tian" , "t-" like "t-" in "to"; "-ian" like "yen,". Together we pronounce "tian".
坛 (Tán): In "tan", "t-" like "t-" in "to"; "-an" like "-an" in "juan". Together we pronounce "tan".
Key Sentences:
The Temple of Heaven is a significant cultural and historical landmark in Beijing.
天坛是北京重要的文化和历史地标。
Tiān Tán shì Běijīng zhòngyào de wénhuà hé lìshǐ dìbiāo.
I am looking forward to experiencing the spiritual ambiance of the Temple of Heaven during my trip.
我期待在我的旅行中体验天坛的灵性氛围。
Wǒ qídài zài wǒ de lǚxíng zhōng tǐyàn Tiān Tán de língxìng fēnwéi.
The Temple of Heaven is a place of reverence and cultural heritage in China.
天坛是中国一个令人敬畏的文化遗产地。
Tiān Tán shì Zhōngguó yīgè lìngrén jìngwèi de wénhuà yíchǎn dì.
Sign up for a free trial now!