Majestic Serenity: Discovering the Beauty of Qinghai Lake
Thursday, August 10, 2023
Qinghai Lake (青海湖, Qīnghǎi Hú), nestled in the northeastern region of the Qinghai-Tibet Plateau, is a mesmerizing gem of natural beauty in China. With its vast expanse of shimmering waters, surrounding majestic mountains, and unique ecosystem, Qinghai Lake is a destination that captivates the hearts of travelers seeking tranquility and breathtaking landscapes.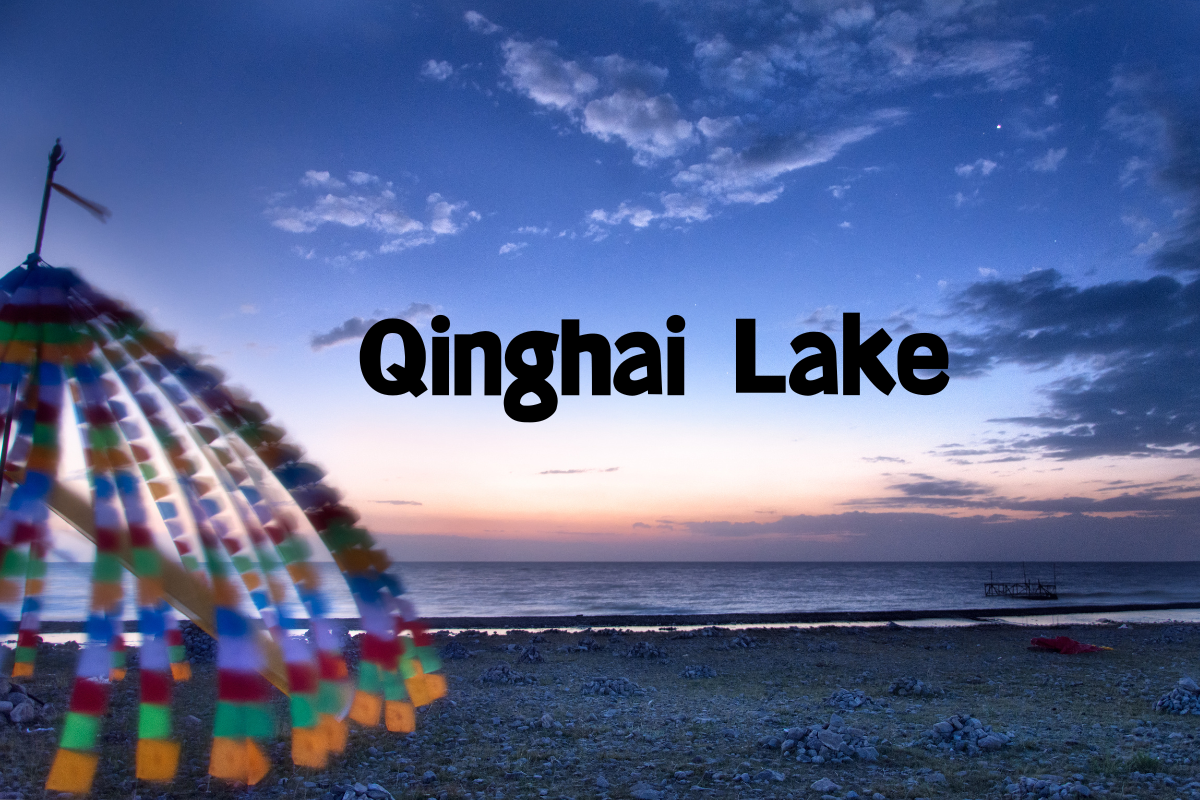 Geographical Significance:
Located in the province of Qinghai, the lake's name itself reflects its connection to the region. "Qinghai" translates to "Blue Sea" in English, and the lake lives up to this name with its azure waters that seem to stretch endlessly to the horizon. The lake's elevation of around 3,200 meters above sea level contributes to its remarkable natural charm.
Ecosystem Diversity:
Qinghai Lake is not only a visually stunning destination, but it also hosts a diverse and delicate 生态系统 (shēngtài xìtǒng) ecosystem . The lake serves as a vital stopover for migratory birds traveling along the East Asian-Australasian Flyway. The surrounding wetlands and grasslands provide a sanctuary for various bird species, making it a paradise for birdwatchers and nature enthusiasts.
Cultural Heritage:
Qinghai Lake is intertwined with 藏族文化 (Zàngzú wénhuà) the local Tibetan culture , adding an extra layer of fascination. The lake is surrounded by Tibetan villages, where travelers can experience the unique customs, traditions, and hospitality of the Tibetan people. Festivals like the "Zongkhar" Festival celebrate the lake's significance in local culture.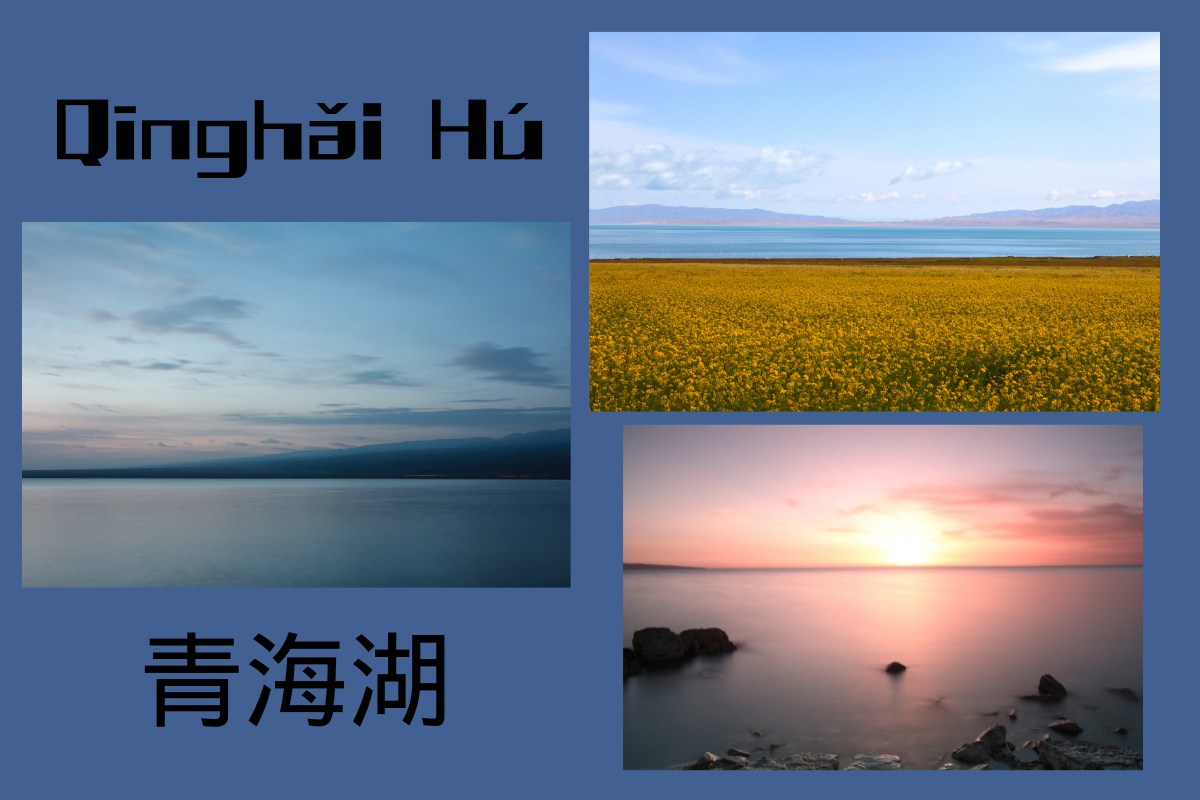 Cycling along the shores of Qinghai Lake offers an unforgettable experience, with the sparkling water on one side and the serene mountains on the other.
骑行青海湖畔带来难忘的体验,一侧是闪烁的水面,另一侧是宁静的山脉。
Qíxíng Qīnghǎi Hú pàn dàilái nánwàng de tǐyàn, yīcè shì shǎnshuò de shuǐmiàn, lìng yīcè shì níngjìng de shānmài.
During winter, the frozen expanse of Qinghai Lake transforms into an otherworldly landscape, attracting photographers and adventurers alike.
冬天时,冰封的青海湖变成了一个异境般的风景,吸引了摄影师和冒险家。
Dōngtiān shí, bīngfēng de Qīnghǎi Hú biàn chéngle yīgè yìjìng bān de fēngjǐng, xīyǐnle shèyǐngshī hé màoxiǎnjiā.
The reflections of the surrounding mountains on the tranquil surface of Qinghai Lake create a stunning visual symphony that leaves visitors in awe.
周围山脉在宁静的青海湖水面上的倒影创造出令人惊叹的视觉交响曲,让游客惊叹不已。
Zhōuwéi shānmài zài níngjìng de Qīnghǎi Hú shuǐmiàn shàng de dàoyǐng chuàngzào chū lìngrén jīngtàn de shìjué jiāoxiǎngqǔ, ràng yóukè jīngtàn bùyǐ.
Sign up for a free trial now!