Exploring the Diversity of Yunnan's Ethnic Villages
Monday, October 30, 2023
Yunnan, a province in southwestern China, boasts a rich tapestry of diverse cultures and ethnicities. This province is home to a collection of unique Ethnic Villages, offering a fascinating glimpse into the traditions, lifestyles, and heritage of various ethnic groups. In this introduction, we'll explore key features of Yunnan's Ethnic Villages, emphasizing essential vocabulary for Chinese learners. Let's delve into the cultural diversity of Yunnan!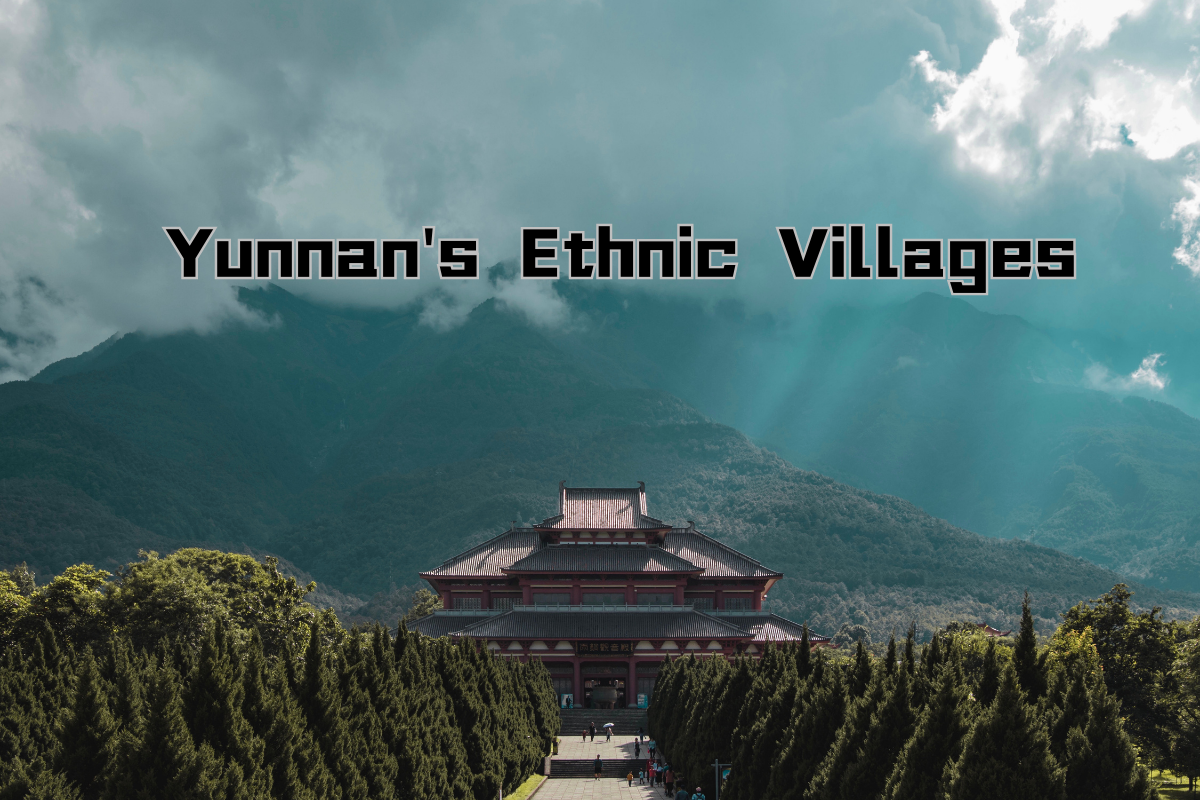 Ethnic Diversity
Yunnan is renowned for its incredibly rich and 丰富多彩的 (fēng fù duō cǎi de) colorful ethnic diversity. With over 25 different ethnic groups, each village represents a distinct culture, language, and way of life. Visitors have the opportunity to immerse themselves in the vibrant traditions of Yi, Bai, Dai, and other ethnic communities.
Traditional Architecture
The Ethnic Villages of Yunnan showcase an array of 传统建筑 (chuán tǒng jiàn zhù) traditional architecture styles. Wooden houses, intricately carved decorations, and unique layouts reflect the cultural identity of each ethnic group. The designs harmoniously blend with the natural surroundings, providing insight into the symbiotic relationship between people and nature.
Cultural Experiences
Visiting Yunnan's Ethnic Villages offers immersive or 文化体验 (wén huà tǐ yàn) cultural experiences. Tourists can participate in traditional ceremonies, witness handicraft demonstrations, and enjoy local music and dance performances. These activities provide a deeper understanding of the customs and values that shape the daily lives of Yunnan's diverse communities.
Preservation of Heritage
The Ethnic Villages play a crucial role in preserving 传承文化遗产 (chuán chéng wén huà yí chǎn) cultural heritage. Through the transmission of oral histories, art forms, and rituals, younger generations learn about their roots and the importance of cultural continuity. These villages serve as living museums that bridge the gap between the past and the present.
Key Sentences:
Yunnan's Ethnic Villages offer a diverse cultural experience.
云南的民族村落提供多样的文化体验。


Yúnnán de mínzú cūnluò tígōng duōyàng de wénhuà tǐyàn.

The traditional architecture in Yunnan's Ethnic Villages is unique and charming.
云南的民族村落的传统建筑独特而迷人。


Yúnnán de mínzú cūnluò de chuántǒng jiànzhù dútè ér mírén.

Tourists can learn about ethnic customs in Yunnan's Ethnic Villages.
游客可以在云南的民族村落了解民族风俗。


Yóukè kěyǐ zài Yúnnán de mínzú cūnluò liǎojiě mínzú fēngsú.
Sign up for a free trial now!