Exploring Chongqing: Spicy Delights and Breathtaking Landscapes.
Thursday, July 27, 2023
Chongqing is an important city in southwestern China and one of the four directly administered municipalities in the country. As a significant city along the upper reaches of the Yangtze River, Chongqing boasts a long history and unique cultural heritage. The city's location between mountains and basins has given rise to its distinctive terrain and climate. Chongqing is renowned for its spicy cuisine, particularly its hotpot. The Chongqing hotpot is famous for its numbing and spicy flavors, attracting numerous food enthusiasts. Additionally, the city offers a variety of other delectable dishes, such as 重庆小面 (chónɡ qìnɡ xiǎo miàn) Chongqing spicy noodles, 毛血旺 (máo xuè wànɡ) boiled duck-blood curd, and 辣子鸡 (là zi jī) spicy chicken, all of which are must-tries.
Apart from its culinary delights, Chongqing is home to many attractions worth visiting. Hongya Cave is an ancient and picturesque neighborhood, preserving historic buildings and unique commercial streets. Jiefangbei, known as the Liberation Monument, is a landmark building in Chongqing and a vibrant hub for young people. Furthermore, Chongqing offers scenic spots like the Yangtze River Cableway, Nanshan Botanical Garden, and the Three Gorges Museum, allowing visitors to experience different landscapes and cultures.
Chongqing is a charming and fascinating city with many interesting places worth visiting.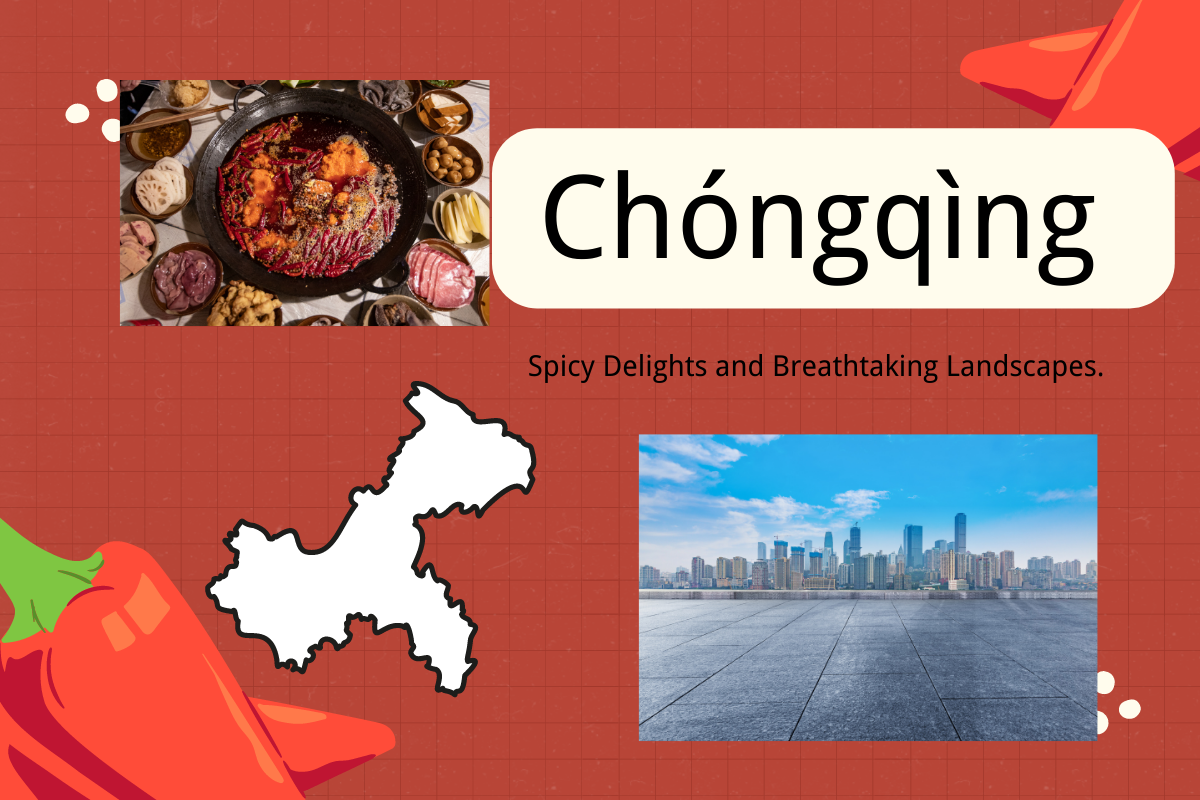 Hongyadong: This is a preserved ancient street built on the cliffside, featuring stone-paved alleys and buildings with a traditional charm. It also offers beautiful night views. Visitors can immerse themselves in the rich historical atmosphere, savor local specialty snacks, and shop for handicrafts.
Chongqing Night Scenery: Chongqing is renowned for its night scenery, especially in the Yuzhong Peninsula and Jiangbeizui areas. Tourists can take a night cruise to admire the splendid city lights, experiencing the vibrancy and beauty of this metropolis.
chónɡ qìnɡ , chónɡ qìnɡ, let's say it right,
"Chong" like "ch" and "o", so light.
"Qing" like "ching", but with a twist,
Now you've got it, don't miss the gist!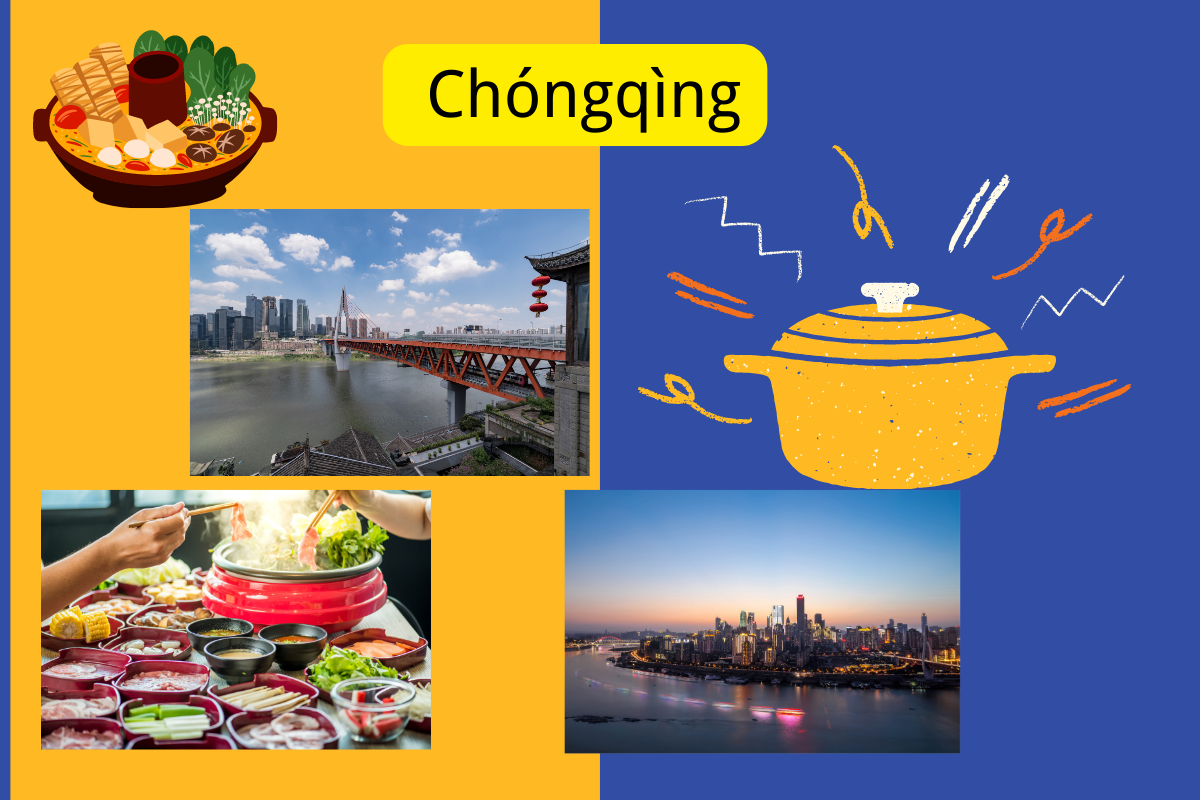 I traveled to Chongqing last summer.
我去年夏天去了重庆。
Wǒqùnián xiàtiān qùle Chóngqìng.
Chongqing is famous for its delicious hotpot.
重庆以其美味的火锅而闻名。
Chóngqìng yǐqíměiwèi de huǒguōér wénmíng
I love the vibrant nightlife in Chongqing.
我喜欢重庆充满活力的夜生活
Wǒxǐhuān Chóngqìng chōngmǎn huólìde yèshēnghuó.
Sign up for a free trial now!