How to Choose an Online Class Tool for Learning Chinese?
Sunday, April 23, 2023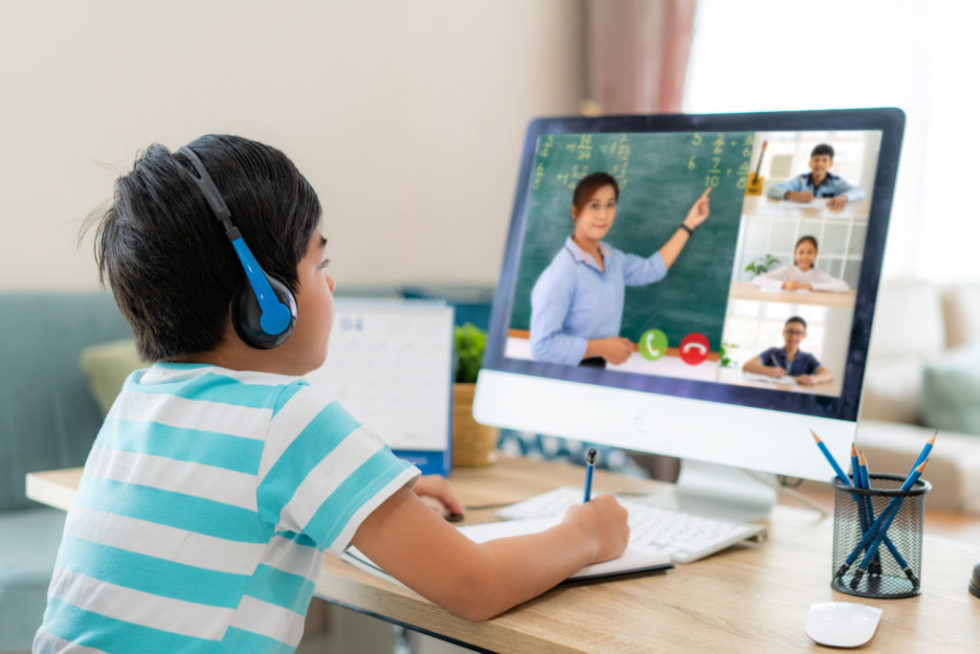 Online teaching is becoming increasingly popular, and choosing the right online class platform is crucial for students' learning. The following is an introduction to the features of several mainstream class tools, including Zoom Class, Skype class, and Microsoft Teams Class, hoping to provide you with some understanding and help.
Zoom
Video calls: Zoom supports high-definition video calls and can accommodate up to 1000 participants.
Screen sharing: Teachers can share their screen to demonstrate teaching materials or showcase student work.
Interactive whiteboard: Zoom supports real-time interactive whiteboards, allowing teachers and students to annotate and discuss on the board.
Group discussions: Zoom supports group and small group discussions, facilitating communication and collaboration among students.
Recording and playback: Teachers can record the entire meeting and share it with others, making it easier for students to review class content or for absent students to catch up.
Advantages:
High video quality with good stability.
Can accommodate a large number of participants simultaneously.
Provides rich interactive features such as whiteboards and screen sharing.
Supports multiple operating systems and devices.
Disadvantages:
Free version has time limitations.
Skype
Video calls: Skype supports high-definition video calls and can accommodate up to 50 participants.
Screen sharing: Teachers can share their screen to demonstrate teaching materials or showcase student work.
File sharing: Skype supports file transfer, allowing teachers to send teaching materials to students.
Translation function: Skype comes with a built-in translation function that supports translations between 63 languages, facilitating cross-country teaching.
Advantages:
A free video calling software.
Simple and easy to use, suitable for beginners.
Can support multiple operating systems and devices.
Disadvantages:
Video quality is not as good as other platforms.
Limited number of participants.
Microsoft Teams
Online Collaboration: Microsoft Teams integrates with Office 365 and supports online collaboration to edit documents, spreadsheets, and other office files.
Video meetings: Teams supports high-definition video meetings and group chats for up to 1000 participants.
Screen sharing: Teachers can share their screens to demonstrate teaching content or display student work.
Interactive whiteboard: Teams supports real-time interactive whiteboards where both teachers and students can annotate and discuss.
Third-party app integration: Teams supports third-party app integration that can improve work efficiency. For example, teachers can integrate OneNote to help students take notes and complete assignments.
Advantages:
Integrated within Office 365 and can collaborate with other Microsoft products.
Can support a large number of users simultaneously online.
Provides rich interactive features such as instant messaging, voice, and video calls.
Supports multiple operating systems and devices.
Disadvantages:
May not be very user-friendly for non-Microsoft users.
Some education features may require additional payment.
If you're looking for a convenient and effective way to learn Chinese, then Zoom classes are worth considering. As an online Chinese school, we've started to use Zoom to offer one-on-one Chinese courses to foreigners, which provides many benefits for our students through this worldwide leading video conferencing application. Learning Chinese on Zoom is becoming increasingly popular.
Firstly, Zoom provides us with high-quality video and audio capabilities, making learning a foreign language easier and more enjoyable. With Zoom, we can interact with students in real-time, including practicing speaking, listening, reading, and writing. Therefore, regardless of whether you're a beginner or advanced learner, we can adjust the course content according to your personalized needs, helping you achieve your learning goals faster.
Secondly, in Zoom classes, we can use multimedia technology to help students gain a deeper understanding of Chinese culture and language. By sharing screens, using PPT presentations, and other features, we can show students a large number of images, videos, audios, and other resources related to Chinese, helping them understand Chinese words and grammar rules more intuitively.
Moreover, Zoom also offers the function of recording the class, allowing students to review the content of each session, consolidate knowledge better, and refer back anytime they need it. This also provides teachers with a convenient way to assess students' learning progress and adjust teaching plans in a timely manner.
Finally, Zoom classes can help students achieve a more flexible learning plan. Due to time and space constraints, it's challenging to meet students' personalized needs in traditional classrooms. One of the main advantages of one-on-one classes on Zoom is that it allows for a customized learning experience, enabling students to make progress faster and more efficiently than in group settings. Students can freely choose the time and place of their classes without having to arrange their schedule specifically for class. This flexibility not only makes learning Chinese more relaxed but also reduces both the cost and time investment.
Overall, Zoom classes are an excellent online learning option that provides greater convenience. With just a stable internet connection, a camera, and a microphone, you can attend classes anytime, anywhere. No matter where you are, you can easily interact with our Chinese teachers through an interactive learning experience. It's particularly suitable for busy learners or those who want a more personalized approach to learning. If you are seeking a convenient and effective method of learning, we wholeheartedly recommend our online Mandarin lessons on Zoom. Under the guidance of our professional teachers, you will gain more and make faster progress, quickly mastering the Chinese language and culture.
Our online Chinese school values greatly the learning experience and flexibility of our students, which is why we offer a variety of platforms for classes. While we recommend using Zoom for classes, we also fully respect every student's individual needs and circumstances. Therefore, you can choose to use Skype, Microsoft Teams, or other platforms based on your preferences and requirements. We aim to provide each student with the most comfortable and convenient learning environment possible, so that you can feel more freedom and flexibility throughout your journey of learning Chinese.
Sign up for a free trial now!