How Long does It Take to Learn Chinese if You Live in China?
Wednesday, October 18, 2023
If you are in China, make sure to seize this excellent opportunity to learn Chinese, as you will have an immersive learning environment. You will undoubtedly learn quickly and effectively. The amount of time it takes to learn Chinese while living in China depends on several factors: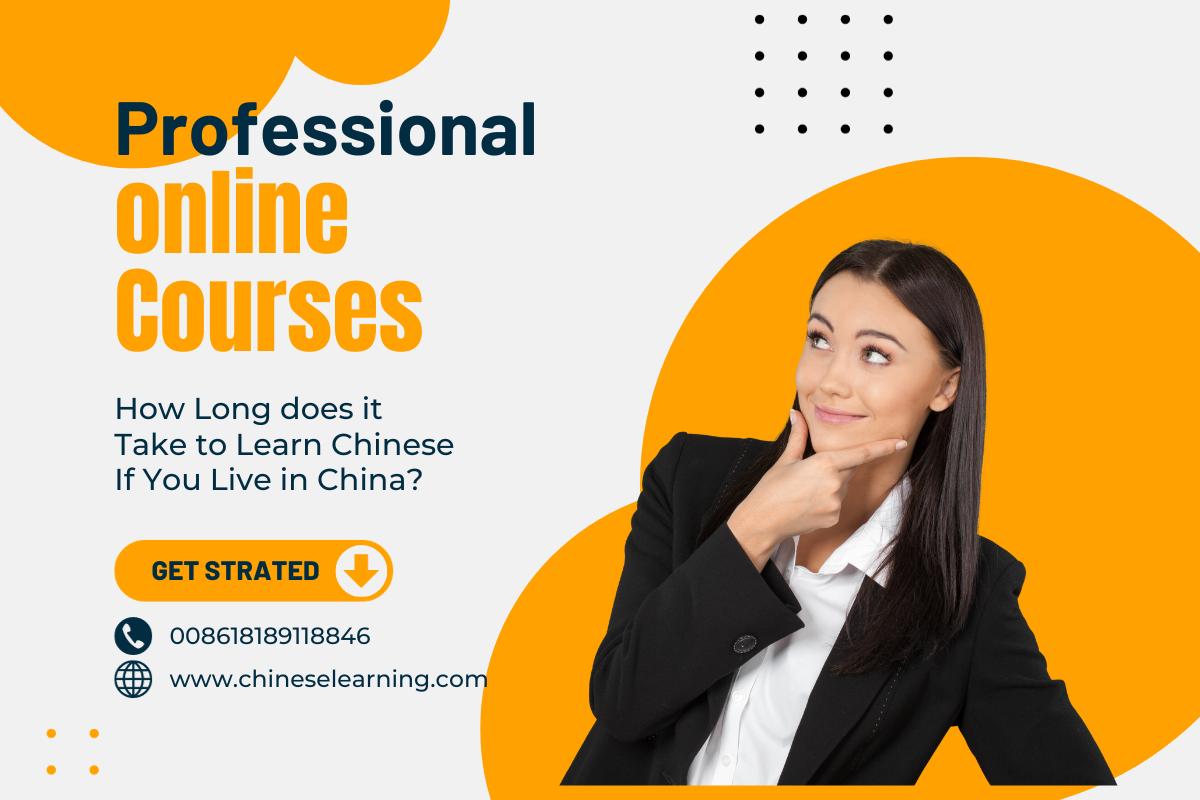 The Starting Level:
The learner's starting level of Chinese proficiency is an important factor that can influence the time it takes to learn Chinese while living in China. If the learner already has a foundation in Chinese or has studied the language before, they may progress more quickly compared to a beginner with no prior knowledge of the language.
Dedication to the Language:
The amount of time and effort that learners are willing to put into learning is also an important factor that influences the time it takes to learn Chinese while living in China. Learners who are willing to invest more time and effort, such as studying consistently every day, actively participating in language exchange and practice, are more likely to make faster progress. Therefore, the level of dedication and effort that learners put into their studies plays a very important role in the effectiveness of learning Chinese.
Learning Methods:
The learning methods that learners use also play a significant role in the process of learning Chinese. Such as attending formal classes, using language learning apps and more. Each method has its advantages and disadvantages, and learners should choose the methods that suit their learning style and goals. Effective learning methods can improve comprehension and application of the language. Therefore, selecting appropriate and effective learning methods can influence the time it takes to learn Chinese while living in China.
However, it is believed that living in China can accelerate the learning process as learners have more opportunities to practice their Chinese skills in real-life situations. According to the Foreign Service Institute (FSI), it takes an average of 88 weeks (or 2,200 hours) of study to attain a "3/3" (general professional proficiency) level of proficiency in Mandarin Chinese for native English speakers. However, this is just an estimate and actual learning time can vary greatly depending on individual circumstances and learning styles.
With regular study and practice, it is possible to make significant progress in Chinese within a year or two of living in China. Seize the opportunity to learn Chinese and start right away.
Sign up for a free trial now!